Image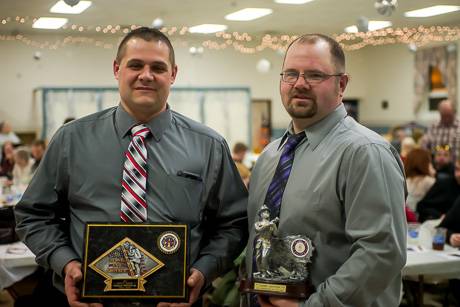 Chief Don Newton, East Pembroke Fire Department, received the Service Award for 2014, and Fire Training Officer James Gayton was named Firefighter of the Year Saturday night during the department's annual installation dinner.
Counting fire calls, accidents and EMS calls, East Pembroke went on 350 calls in 2014, up from the recent average year of about 300 calls.
The 2015 firematic officers as elected by members are: Newton, chief; Stephen Smelski, 1st assistant chief; Williams Torres Jr., 2nd assistant chief; Donald Newton Sr., firematic captain; Jose Santini, firematic lieutenant; Lori Ann Santini, EMS captain; Robert Yungfleisch, EMS lieutenant; Ray Schramm, fire police captain; Chris Bennett, fire police lieutenant; Gayton, training officer; Smelski, safety officer.
Image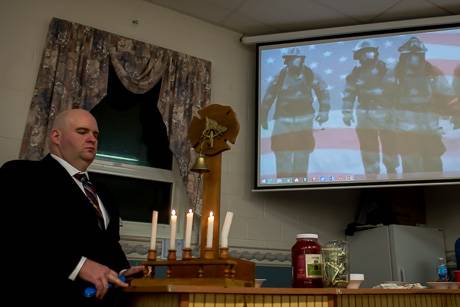 Candles were lit after the dinner in a memorial service to honor fallen first responders and members of the military.
Image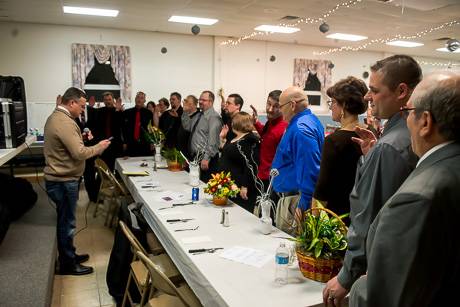 Genesee County Emergency Management Coordinator Tim Yaeger administered the oath of office for department and district officers.