February 6, 2015 - 10:27pm
Shelter in place ordered because of barricaded suspect at Attican Hotel
posted by
Howard B. Owens
in
Attica
.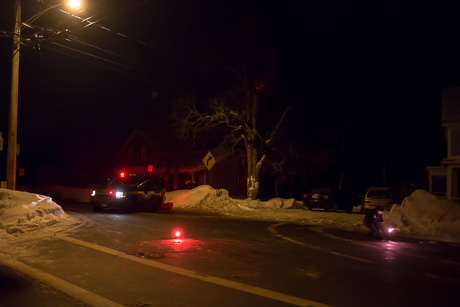 A person is reportedly barricaded inside the Attican Hotel, 1180 Alexander Road, Attica. The person is believed to be armed.
Genesee County Emergency Management has issued a shelter in place order.
There are detours around the affected area and roads are closed.
The incident started about an hour ago.
UPDATE 12:30 a.m.: No change in the status of the situation. Road blocks are established on Route 98 at Stroh Road, at Route 98 and Old Buffalo Road and at Prospect and North Street in the Village of Attica. State Police and Attica PD are on scene. Authorities are not making any other information available at this time.
UPDATE 12:36 a.m.: Subject is in custody. Shelter in place is lifted.
UPDATE 2:10 a.m.: The subject called 9-1-1 around 10 p.m. and was connected with Genesee County dispatch. He claimed he had weapons and was going to harm himself, Attica PD Chief Dean Hendershott said. Hendershott was first dispatched. Hendershott arrived on scene and ensured the area was secure. Dispatchers had intermittent contact with the subject and talked to him about giving up, but he wouldn't. At that point in time, Hendershott said, he decided to issue the shelter in place order for the immediate area and a reverse 9-1-1 call was made to residents on Colony Run. Lockdowns were initiated at Tops, Family Dollar and Burger King and Prospect Street was closed at East Avenue.
Assisting a the scene were deputies from Wyoming and Genesee counties and troopers from the State Police. The State Police SWAT team and the bomb squad were called in.
The bomb robot attempted to establish communications with the subject, but the robot got no response. The door was knocked down and the robot entered the hotel room -- Room 101. 
After the suspect didn't comply with law enforcement orders, officers fired tear gas into the room and then the subject surrendered.
No weapons were found in the room.  
Hendershott said it appeared that the subject had taken too many of the pills prescribed to him and he had been drinking.
The subject was taken to Wyoming Community Hospital for evaluation and treatment.
No injuries were reported in the incident.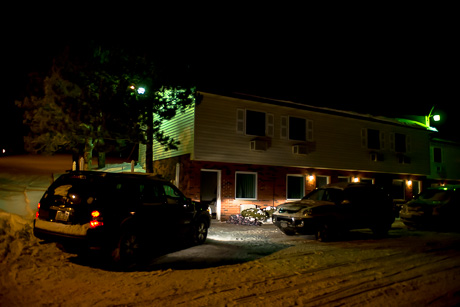 February 7, 2015 - 11:35am
#1
LE over-reacting or just taking advantage of a DHS type training opportunity... ?
February 7, 2015 - 1:29pm
#2
Sounds like they did a fine job!!!