Image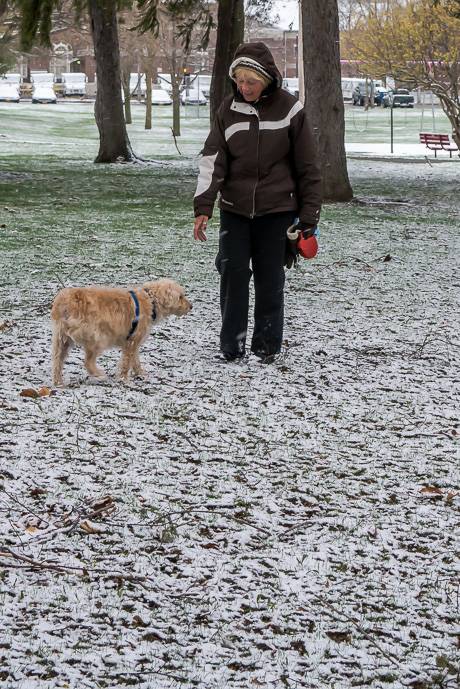 Austin Park is a long way from Florida, especially when just two weeks ago, when Cheri Pitcher was there, it was 90 degrees.
"I was surprised how cold it was this morning," Pitcher said while braving the cold and dusting of snow to take her dog for a walk.
It was 28 degrees this morning.
Image