March 13, 2018 - 4:05pm
Cows need time to adjust to daylight savings time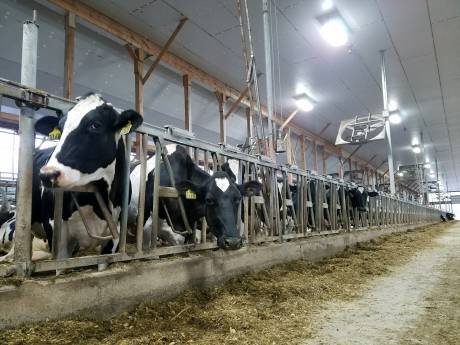 Press release from American Dairy Association North East:
Do you have trouble adjusting to daylight saving time? If you do, then you aren't alone. Dairy cows do, too.

"Like many of us, cows are creatures of habit," said Natasha Stein Sutherland, dairy farmer and owner of Stein Farms in Le Roy. "That first week after the time changes takes a little adjustment for everyone on the farm – cows and farmers alike."

To ease the transition, some farmers will make gradual adjustments to the cow's schedules – shifting milking times in 30-minute increments over two days. Others find it's just as easy to make the switch all at once.

"It really depends on the individual farm and their management practices," said Stein Sutherland. "There's no one-size-fits-all when it comes to dairy farming. But, keeping cows comfortable and content is something we all practice every day."

According to Stein Sutherland, research shows that more light helps cows produce more milk and ideally, cows should have 16 to 18 hours of daylight each day. Farmers use a variety of practices – including lights on timers – to ensure cows have the light they need.

This year marks the 44th year when clocks are set forward one hour. President Nixon signed into law the Emergency Daylight Saving Time Energy Conservation Act in 1974. The extra hour of daylight will last until Nov. 4.
Photo submitted by Stein Farms.
March 14, 2018 - 12:22pm
#1
Actually DST was adopted nationally in 1966 -- The Uniform Time Act. Nixon only extended the length of the DST period for a couple years.
March 14, 2018 - 12:30pm
#2
"The extra hour of daylight will last until Nov. 4."
Really? How did they do that?
Did someone figure out how to slow the Earth's rotation?
March 14, 2018 - 12:56pm
#3