January 19, 2019 - 3:33pm
Alexander remains in three-way tie for GR League lead with win over Notre Dame
For the seventh time in 13 games this season, the Alexander Trojans topped 60 points en route to their 10th win, beating Notre Dame at Notre Dame, 63-52.
Chris McClinic led the Trojans with 24 points, hitting a pair of three-point baskets along the way, and senior captain Ryan Davis scored 13 points.
"At the beginning, we were able to attack their two-three zone," said Trojan Coach Wayne Hanley. "We were able to get through it pretty quick and made them change things up. I thought Notre Dame did a good job shooting but we did a good job on the boards."
With eight wins against Genesee Region competition (10-3 overall), Alexander is tied for the league lead with Lyndonville and Elba. 
The Trojans lost a home game to Elba on Wednesday, 61-45, and have also lost to Greece-Odyssey, 91-54, and to Cal-Mum, 73-63.
"The kids are playing really well," Hanley said. "We faced some tough competition. Greece-Odyssey, then we played Cal-Mum, and that helped us prepare for the GR itself. The GR is very tough this year. We've played some tough games but we've been focused every game so I think that has really helped us out."
For Notre Dame, now 6-8, Spencer Misiti scored 16 points, Gabe Macdonald scored 12, and Zachary Cocking scored 11.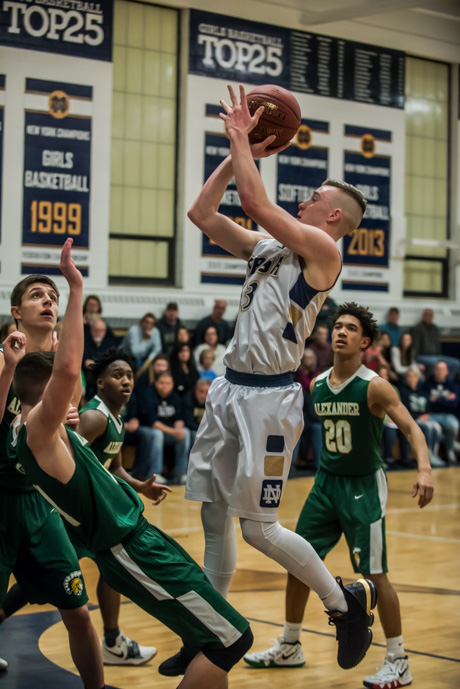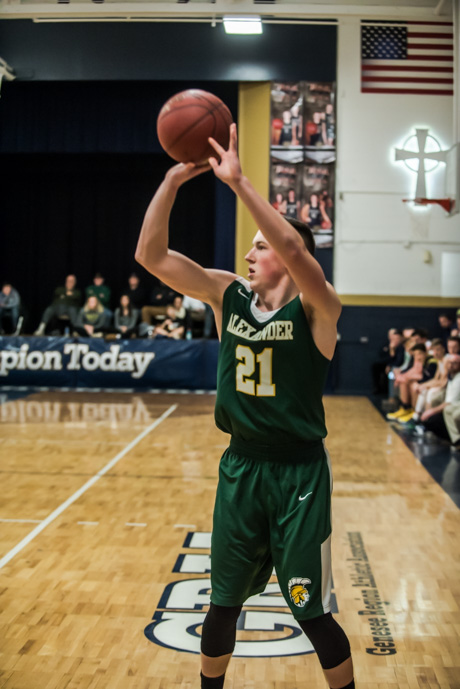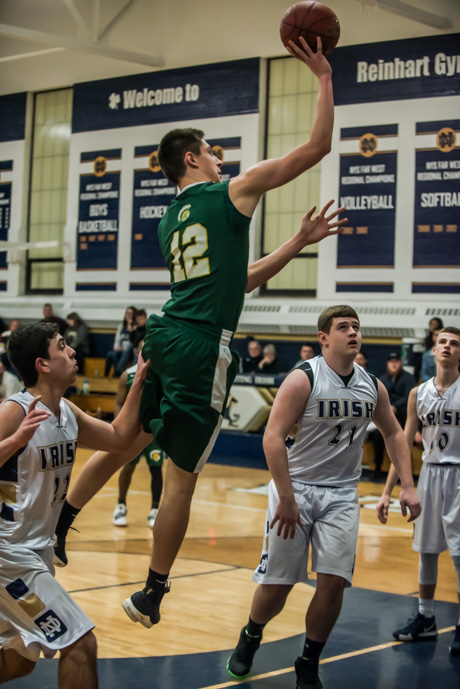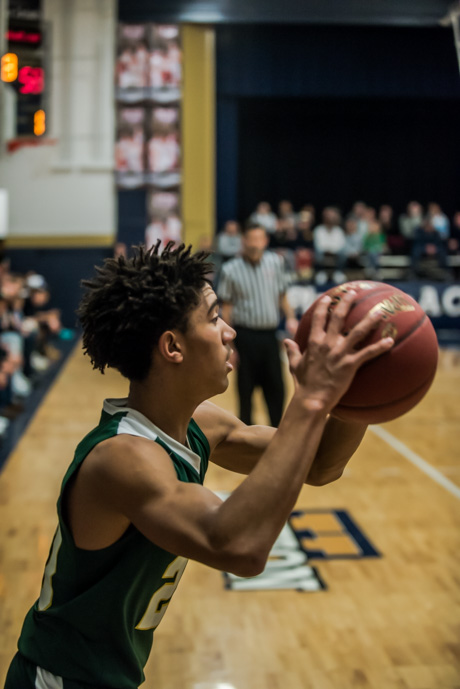 Thank you to Coach Hanley for participating in a video interview. Unfortunately, the audio did not come out well enought to use with this video.