July 12, 2018 - 3:41pm
Batavia has already seen high number of 90 degree days in 2018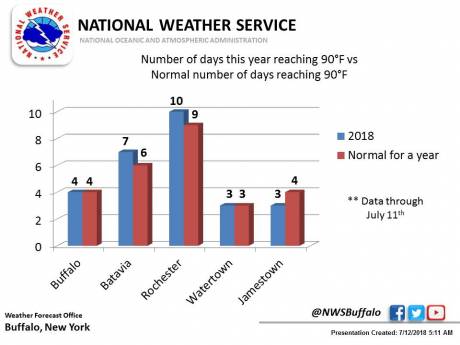 We're only in July and Batavia has already exceeded its "normal for a year" number of days of highs reaching 90 degrees, according to the National Weather Service.
Normal is six days of 90 degrees or higher. Batavia has reached that mark seven times so far.
Batavia could see temperatures as high as 90 degrees again on Sunday and Monday.