January 4, 2018 - 4:50pm
Bausch to lead County Legislature with Maha, Dibble and Hilchey taking office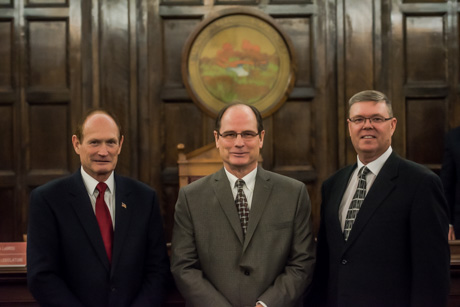 Gary Maha, Gordon Dibble, and John Hilchey, the three newest members of the Genesee County Legislature, along with the rest of the Legislature, took their oaths of office Wednesday night prior to the Legislature's organizational meeting at the Old Courthouse.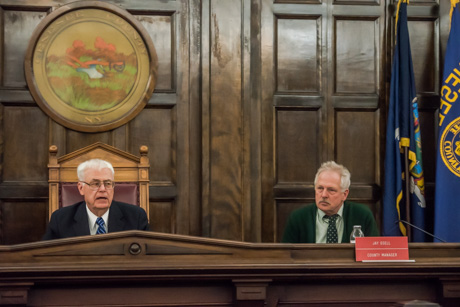 Robert Bausch, representing Elba, Byron, and Bergen, was chosen to chair the Legislature.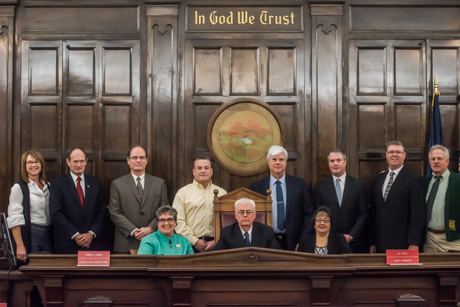 From left, Pam LaGrou, clerk to the legislators, Gary Maha, Gordon Dibble, Shelly Stein, Andrew Young, Bob Bausch, John Deleo, Marianne Clattenburg, Gregg Torrey, John Hilchey, and County Manager Jay Gsell.