Image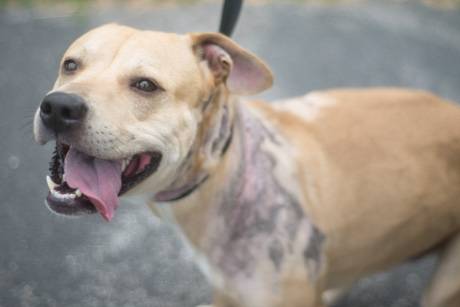 Image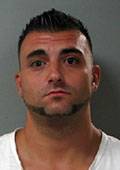 Image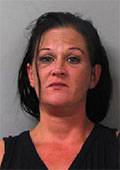 Brandon Maldonado
Melissa Broadbent
Rocky, the 2- to 3-year-old pit bull found at a local residence reportedly suffering from second- and third-degree burns from scalding water poured on his back, is doing much better, according to Batavia PD officials.
The boyfriend of the dog's apparent owner and the owner were charged Friday with several crimes related to the incident, including animal cruelty and lying to police about the incident.
The dog was burned around July 20 but the incident wasn't reported to police until Aug. 3.
Batavia Police Officer Peter Flanagan and Animal Control Officer James Sheflin investigated the complaint.
As a result of the investigation, Brandon M. Maldonado, 26, of 52 Walnut St., was charged with aggravated cruelty to an animal and offering a false written statement.
His girlfriend, 36-year-old Melissa A. Broadbent, and believed to be the dog's owner, allegedly tried to help Maldonado cover up the crime, including coercing her children into lying about the incident, and was charged with: "overdriving, torturing and injuring" an animal; endangering the welfare of a child; first-degree coercion; offering a false written statement; intimidating a witness or victim in the third degree; and owning/harboring an unlicensed dog.
The couple are scheduled to appear in City Court on the charges this afternoon.
Sgt. Dan Coffey said a State Street Animal Hospital vet conveyed to police that the dog was likely in a great deal of pain between the time he was burned and brought in for treatment nearly two weeks later.
It's expected that the second and third-degree burns will leave permanent scars, and some patches of skin will never regrow any fur. 
Despite what he's been through, Rocky was in great spirits during a visit at the Animal Shelter today. He was eager to meet a visitor and go outside. He readily obeyed commands to sit and stay.  
The dog's wounds show marked improvement from what was visible in the photo released by police Friday.
Officials believe Broadbent has owned Rocky since he was a puppy.
Coffey said police are trying to work through the District Attorney's Office to find a way to speed along the process that would result in a new owner for Rocky. As in previous dog cruelty cases, the owner must relinquish ownership or be convicted of a crime before the dog can go into foster care or to a new permanent home.