May 24, 2015 - 8:38am
Fast and furious: Flyball competition comes to Batavia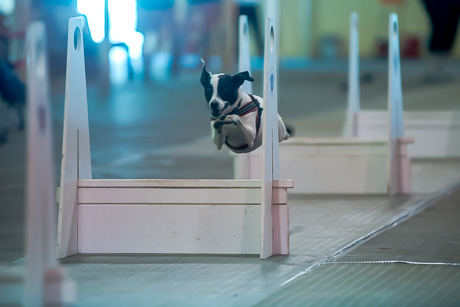 It's an adrenaline rush to see one of his border collies racing through four jumps, grabbing a tennis ball and streaking back to him, said Hamburg resident Peter Russell, who was in Batavia on Saturday to compete in a biannual flyball competition at the Fairgrounds.
Flyball is a dog-racing sport. Teams are comprised of four dogs and four handlers. Each dog runs down a track, jumping over four hurdles, hitting a platform at the end of the track, which releases a tennis ball, and then the dog runs back through the hurdles with the ball. The race is a relay, so once the first dog returns, the next dog runs the next leg.
The sport was created in California in the late 1960s and has grown to international proportions.  
Russell is a member of the Buffalo Wings Flyball Team, which has won national championships.
More than 15 teams competed yesterday, with dogs and owners traveling to Batavia from throughout the Northeastern United States and Canada.
The exhibition hall at the fairgrounds on Saturday was a cacophony of yelps and yaps and a whir of flashing fur.
"I think people enjoy the sport because of how quick it is," Russell said. "Races come down to hundredths of a second."
It's also a social sport, said Cindy Henderson, a resident of Massachusetts and regional director for the North American Flyball Association.
"You're with four different people," Henderson said. "That's what's fun about it. You're working with a whole team of people. It's not like other sports where you're just one handler working with a dog. You're a team."
Each member of the team has a specific role. The lead dog needs to have stamina since false starts can mean multiple trips down the track before there's a legal start. There are the middle leg dogs who need to be fast and agile, and then there's the anchor dog, who ideally loves to race and has the competitive drive to overtake another dog if the team has fallen behind. There also needs to be a height dog. The height dog is the smallest dog on the team. The shorter the dog, the lower the hurdles for the team.
Russell and his wife own 13 border collies. Four of them are retired and nine of them race. They're also breeders.
Border collies are particularly well suited to the sport, Russell said.
"It gives them a job to do," he said. "Border collies are bred to herd sheep, so they need a job to do. Their job is to go get the ball and come back to you and tug on their toy. In essence, that's their job for the day. It gives them some mind stimulation, because it's a difficult sport to learn and master and it gives them the physical stimulation because they're running over four jumps, hitting a box, coming back, tugging on the tug when they get back to you."
Alissa Schwab, of Amherst, owns a Jack Russell terrier, the height dog for the Buffalo Wings.
"I got started because obedience training wasn't enough for Jack Russell terriers," Schwab said. "The Buffalo wings needed a fast height dog and they came to training and spotted him and he was hired."
She's been racing for seven years now and now owns three Jack Russells.
"It's great for my dogs," she said. "They look forward to it. The community of people from our region is just fantastic and the racing is good."
The owners enjoy the race. The dogs enjoy pleasing their masters and getting a treat at the end of the run, usually a tug on a rope, but maybe something a little more tasty.
"They like to be rewarded for doing things they love," Schwab said. "You're part of the reward. They want to come back to you."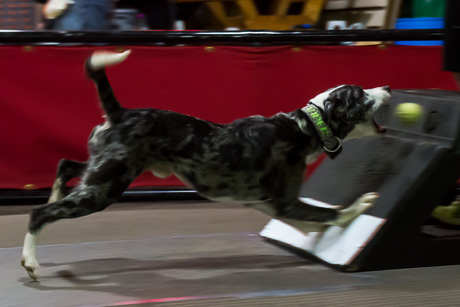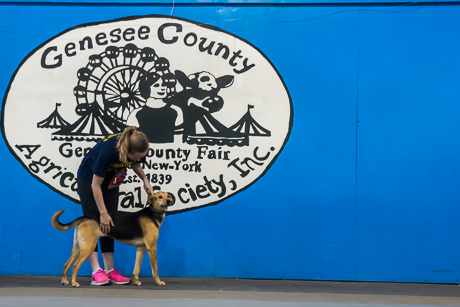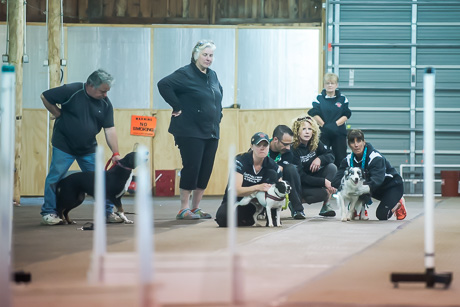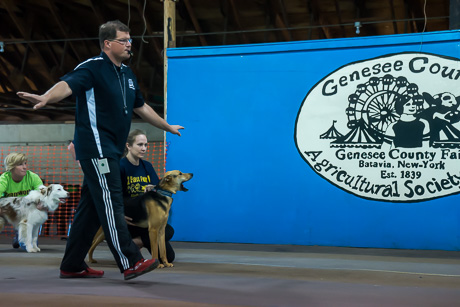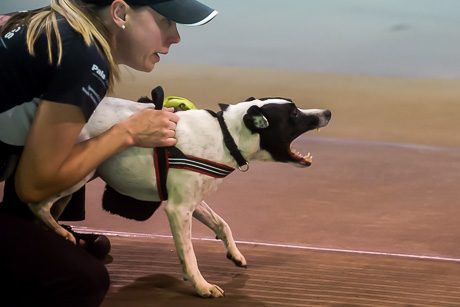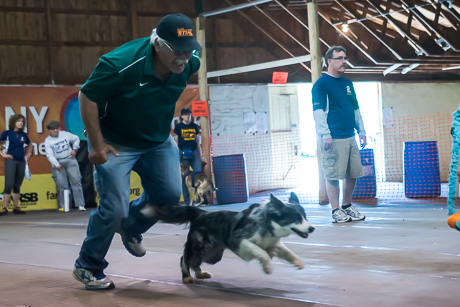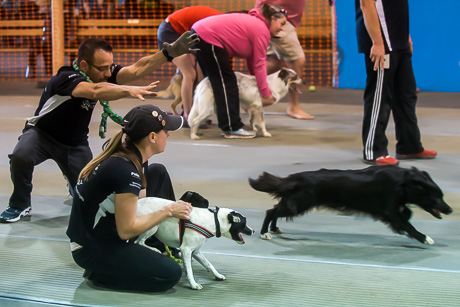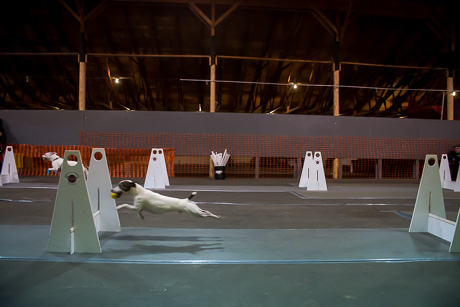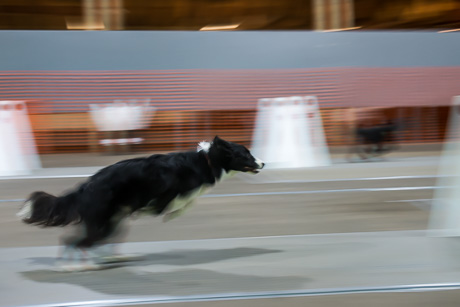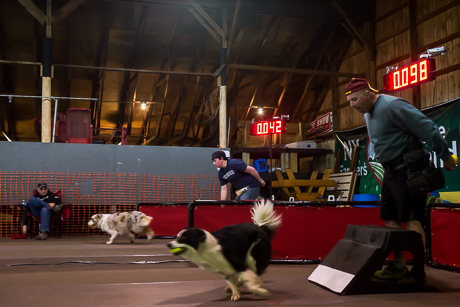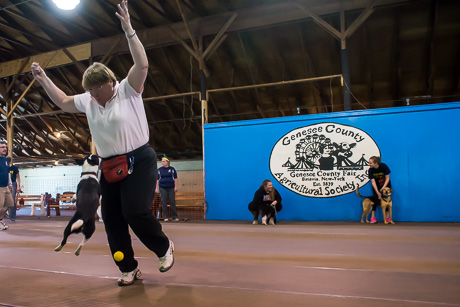 May 25, 2015 - 12:56pm
#1
My Zippy, a Jackshund, could beat your dog any damn day and I'll stand by this comment until he can't.
George.
"The dog has seldom been successful in pulling man up to its level of sagacity, but man has frequently dragged the dog down to his."
James Grover Thurber
Oh gee, thanks Ed. I had to look it up but I found out I don't have it and now I can't edit to pretend that I ever did (actually I can because I'm a member but for the other poor suckers who love to comment, get it right the first time, proofread, think and then delete.) Plus everyone else like me will have to look it up too and I think that will just make them click on another website. I grew up in Batavia where learning anything was a drag, so I didn't bother.