February 26, 2022 - 9:19am
Fighting Irish come up big for playoff win against Houghton, 79-31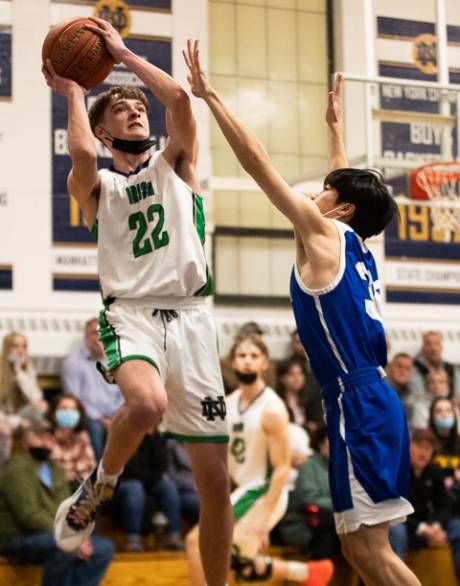 In boys basketball on Friday, Notre Dame took a quarterfinal playoff game over Houghton 79-31.
The Fighting Irish (18-3, seeded #1) will take on Romulus (12-9, #4) in a D3 semifinal game on Monday at a time and site to be determined.
Notre Dame led 50-15 at the half.
Ryan Fitzpatrick had 18 points while breaking the school record for three-point shots in a season, previously held by Mike McGee and Spencer Misiti. Jordan Welker scored 14 while Colin McCulley and Cody Henry each had 11. 
Photos by Jim Burns.