July 18, 2018 - 1:40pm
Four-foot alligator found in vacant building on Lehigh Avenue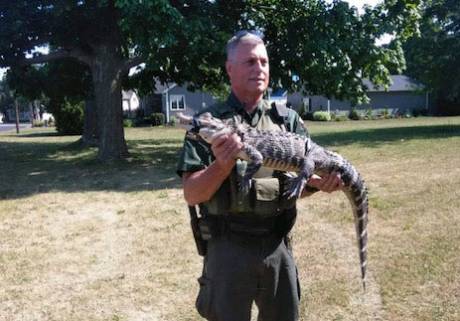 A four-foot long alligator was found in a vacant building at 11 Lehigh Ave., on Monday, and picked up by Encon Officer Wilson.
The alligator was initially discovered by Batavia PD but spokesman Investigator Eric Hill said the report didn't indicate how an officer found out about the alligator.
A DEC spokeswoman said the Seneca Park Zoo agreed to house the animal temporarily until it can be relocated to a permitted facility.
The case is still under investigation and she said it's illegal in New York to possess any crocodilian family without permits.
The building's listed owner is RCT Corp. The Batavian emailed a person who might be associated with that company to see if we can get more information.
Photo by Linda Cotter​.