September 28, 2017 - 6:03pm
JK principal is a jailbird for a day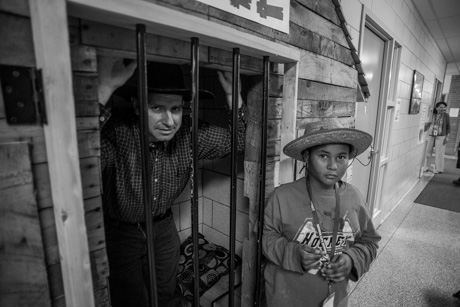 The students at John Kennedy School raised $555 for new library books and Principal Paul Kessler paid the price.
As a "reward" for the students, Kessler spent the day in jail.
Students, such as third-grader Anthony Nesbitt, took turns as guards to ensure he didn't escape.
The pre-lunch crowd passing the jail was pretty merciless. "You stay locked up, Mr. Kessler," more than once said as they walked in their class lines.
"The kids are having fun with it," Kessler said. "So are some of the teachers."