March 12, 2022 - 4:37pm
Notre Dame girls defeated by Sherman in Far West Regional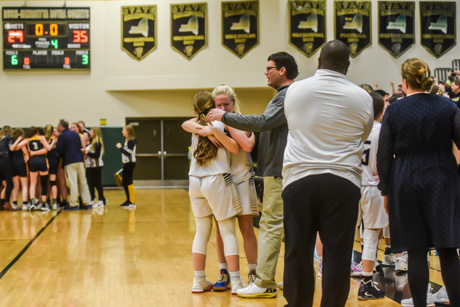 In a hard-fought girls basketball game in which neither team ever managed more than a four-point lead until the closing seconds, Notre Dame fell to Sherman in the Far West Regional Championship for Class D. 
The final score: 35-29.
Judah Macdonald scored nine points, Avelin Tomidy, eight, and Emma Sisson, five. Maylee Green scored three points and had eight rebounds.
For Sherman, sophomore Paige Grotto led the way, scoring 24 points and being a strong defensive presence.
For more photos, click here.