February 26, 2022 - 9:09am
Notre Dame girls notch quarterfinal playoff win over Honeoye, 55-7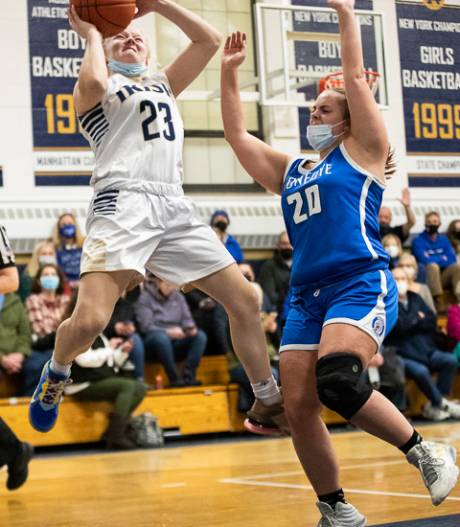 The Notre Dame girls beat Honeoye Falls/Lima in a quarterfinals match at home on Friday, 55-7.
The Fighting Irish (16-5, #2 seed) play Genesee Valley/Belfast (16-5, #3) at 6 p.m., Monday, in Letchworth for the Class D1 semifinal.
Lindsey Weidman scored 17 points, Emma Sisson scored 15 and had 10 steals, Maylee Green scored eight and had 15 rebounds.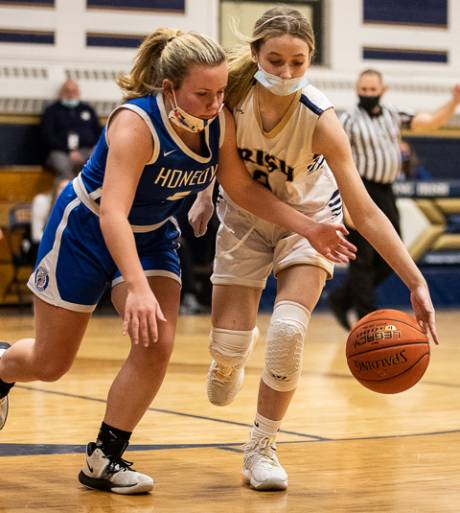 Notre Dame dominated in their first girls basketball playoff game of 2022 with a 79-31 win over Houghton.
The Fighting Irish, seeded #1, advance to the D2 semifinal on Monday against Romulus (#4) at a site to be determined.
There are no stats available for the game.
Photos by Jim Burns.