February 20, 2016 - 3:21pm
Photos: 4-H presentations at Byron-Bergen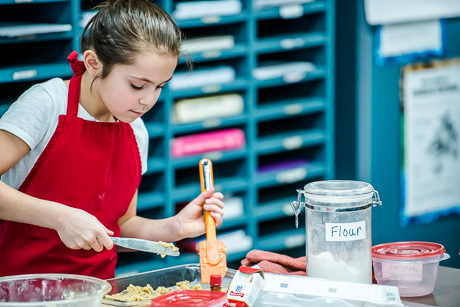 Above, Sydney Reilly gives a cookie baking demonstration during Genesee County 4-H Club's annual public presentation day at Byron-Bergen High School. 
At the event, students ages 5 to 18  give presentations in front of their peers and a panel of volunteer judges.
Presentations include everything from illustrated talks using posters, PowerPoint slideshows, to live demonstrations and even impromptu topics.
The event is designed to help students improve their public speaking skills while developing self-confidence, poise, self-esteem, stage presence and knowledge.
Sydney's judges were Bob and Ester Leadley.
Below, Clare Mathes during her presentation and then talking with judges Denise Chatt and Karleigh Chatt. Also presenting, Teegan Mathes.