August 12, 2015 - 9:53am
Photos: Artists and dramatists come together in Jackson Square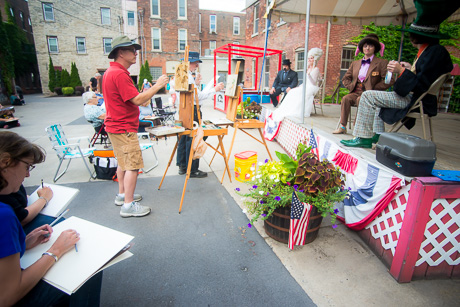 Batavia Society of Artists and Batavia Players teamed up Tuesday night for a unique arts event in Jackson Square. The artists made art, the players were the models, in character for an upcoming performance of "Alice in Wonderland." Artists were encouraged to paint or draw in whatever medium they preferred. Some sketched, some used acrylics and others put chalk to cement. The players also rehearsed their parts for the show. There was also a wine tasting featuring Midgard Winery, of Corfu.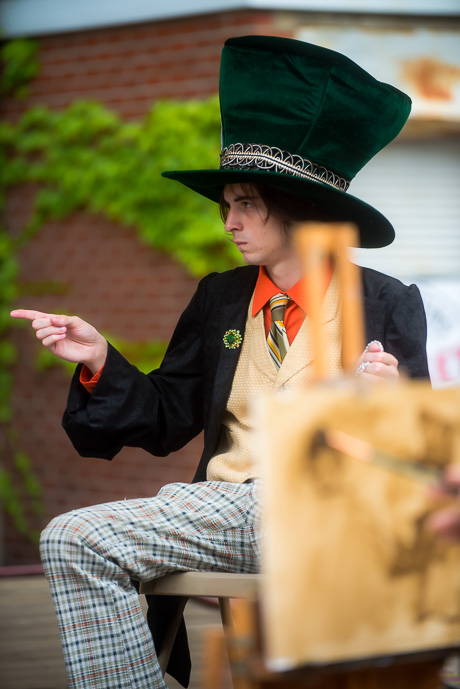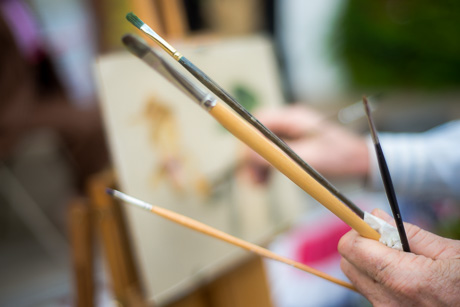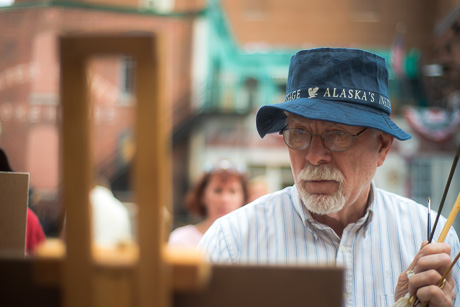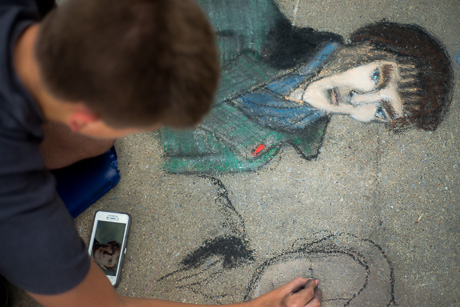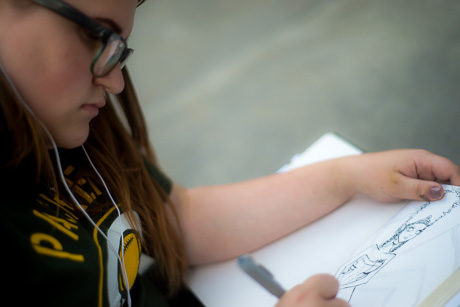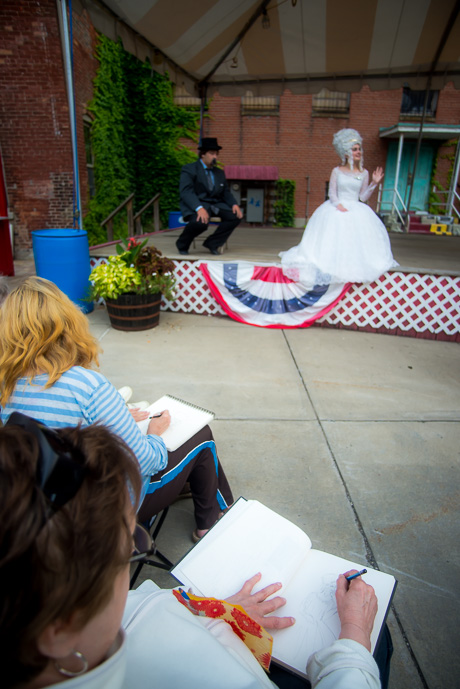 August 12, 2015 - 10:45am
#1
NYS should invite some of these artists to submit a new logo design and save the millions they want to spend for a new one.