May 3, 2017 - 7:11pm
Teddy Bear Clinic introduces young children to medical care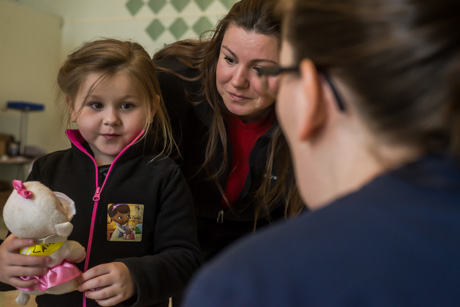 Four-year-old Layla Holbrook, with her mother Amanda, talks with a nurse about the care of her stuffed companion during the Teddy Bear Clinic at UMMC's Cary Hall facility today.
Preschool, kindergarteners and first-graders were able to attend the event with their favorite stuffed toy and learn about medical care through several interactive stations. After registration, the children went through the clinic set up to resemble hospital departments such as the emergency room, radiology and dietary. If necessary the "patient" received a bandage, cast or stitches. 
Many of the doctors and nurses were high school seniors from throughout the county enrolled in the Health Career Academy, a college-credit program that gives the seniors a chance to learn about every aspect of the healthcare career field.
Also participating were staff from UMMC, members of the United Memorial League, United Memorial Guild and Mercy EMS.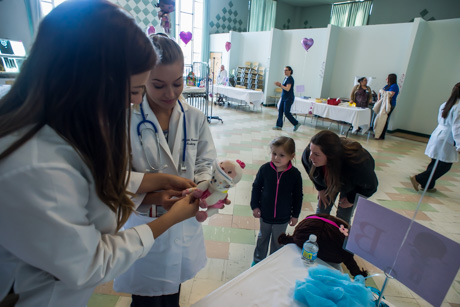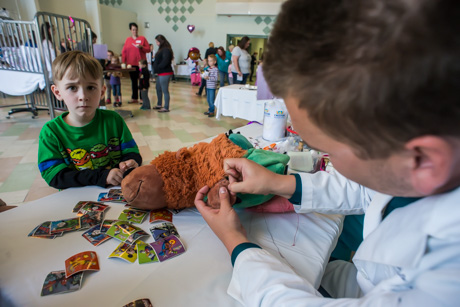 Logan McAndrews was watching a doctor give stitches to a friend's stuffed dinosaur.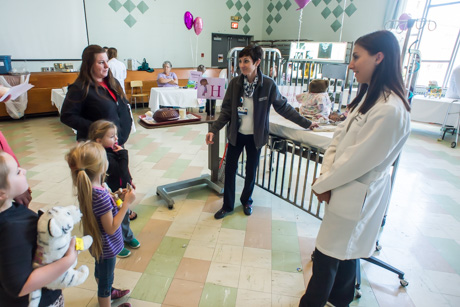 Amy Miller talks about a hospital bed and a stay at a hospital.