March 5, 2022 - 3:04pm
The Hornets overpower Lyons for 55-29 sectional win in Class C2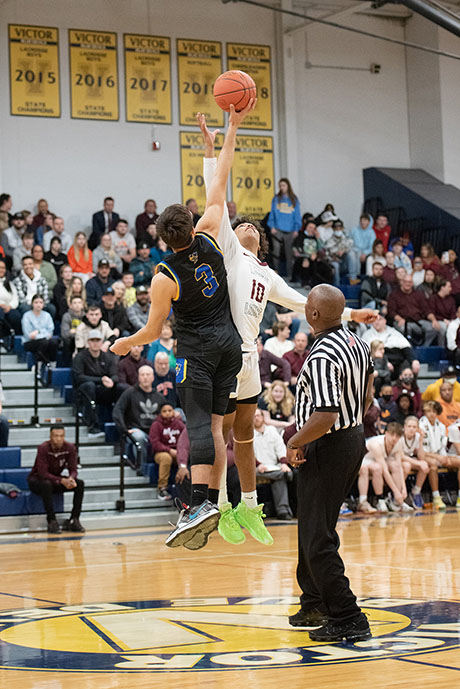 The Oakfield-Alabama Hornets had little trouble with Lyons at Victor Hight School on Friday on their way to a Section V Class C2 championship.
Final score: O-A 55, Lyons 29.
Kam Cusmano scored 18 points for the Hornets, with Gaige Armbrewster scoring 13 and Kaden Cusmano scoring 10.
Photos by Kristin Smith. For more, click here.