December 31, 2015 - 3:22pm
Too few baskets doom Batavia's valiant defensive effort against U-Prep in Lions Tournament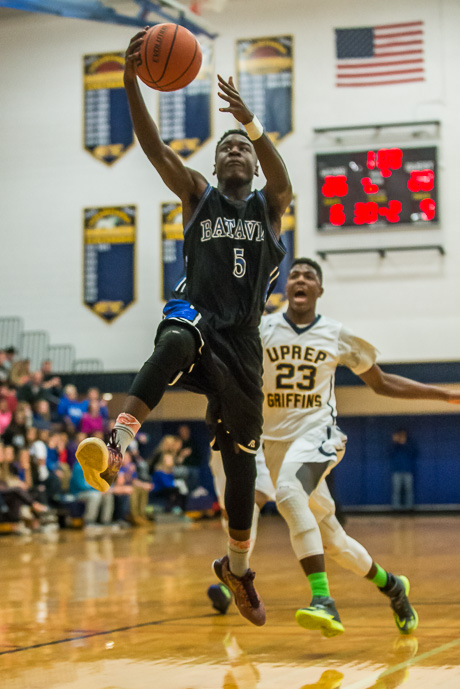 A team coached by Buddy Brasky plays defense, but lockdown all you want, you've still got to score to win games.
The Blue Devils didn't do that very effectively Wednesday night in the Lions Tournament finale at Genesee Community College against University Prep.
The final score, 57-45 in U-Prep's favor.
"They're scoring 80 points a game and we held them in the 50s and we score 40 something," Brasky said. "You're not going to beat good teams scoring 40 something points."
There's no doubt, U-Prep is a good team. The Griffins' feature a 6'4" post player in Jeenathan Williams and an athletic guard in Isaiah Brinkley, and even with schemes designed to limit their scoring opportunities, Williams notched 23 points and Brinkley had 18.
Williams scored 14 points in the second half.
"We tried to lock him up," Brasky said. "Then Brinkley hit a couple of threes against the zone. That was another part of the game plan: Always know where he is, and close out hard on him, and make him put the ball on the ground. But you can't always find him."
For most of the first half, the game looked like it might be all Batavia.
The half ended with the Blue Devils up 12-4. Brasky thought the margin should have been bigger.
"We got that seven-nothing lead and then we missed three little easy chippies inside," Brasky said. "It could have been 15-4 or 18 to 4, so I thought that was a key part of the game right away."
The Griffins' rang up a surprising number of offensive fouls in the first quarter, which kept putting the ball back in Batavia's hands.
"That's one thing we take pride in," Brasky said. "We do take a lot of charges. But specifically for this game, yes, they look to put their head down and attack the paint. We really emphasize stepping in and taking charge and we did. We were hoping that would make them more tentative. I think it did that in the first quarter."
Brasky said he would need to review the game tape to see what changed either in the defense or U-Prep's offensive scheme to see why things turned around so dramatically in the second quarter when the Griffins' outscored Batavia 22-10.
Batavia's offense came primarily from Malachi Chenault, 13, Ryan Hogan, 10, Tee Sean Ayala, eight.
U-Prep's game plan seem to be to deny in the paint and let the Blue Devils fire away from beyond the arc. Batavia has gunners who can hit from that distance, but too few balls dropped in the bucket.
"I think the real story of the game is, we couldn't shoot," Brasky said. "Let's call a spade a spade. I mean, they packed the zone. They know Malachi and Jake are our two biggest weapons and they packed it in and didn't give us many looks. They gave us any shot we wanted on the perimeter and we couldn't hit many of them."
Batavia actually had five three-pointers compared to only two for U-Prep, but it wasn't enough.
In the paint, Chenault once again showed how much his grown since last season as a low post player, good footwork, fighting for position and attacking the glass. Several of his points came on offensive putbacks.
"He's a senior now," Brasky said. "That's number one. He's a three-year starter, and (Jeff) Redband's not here anymore and we need a go-to guy, so, yes, he's stepping up like a senior should. We talked about that in the off-season. He really worked hard on his game and he's really producing for us."
Batavia is now 7-1 and U-Prep is 7-3. Both are Class A2 teams, so a sectional meeting come postseason isn't out of the question. Brasky likes his team's chances against the Giffins if they work out the kinks with their shooting.
"We can play with them," Brasky said. "If we make some improvements, I think we can compete with them and I think we can beat them."
All-Tournament Team honors went to Tyler Prospero, Notre Dame, Tommy Mattison, Albion, Chenault, Batavia, Ayala, Batavia, and Brinkley, U-Prep. Williams, U-Prep, was named most valuable player.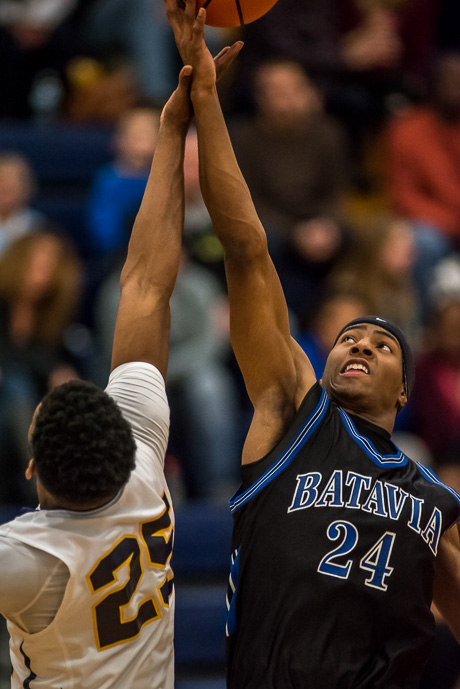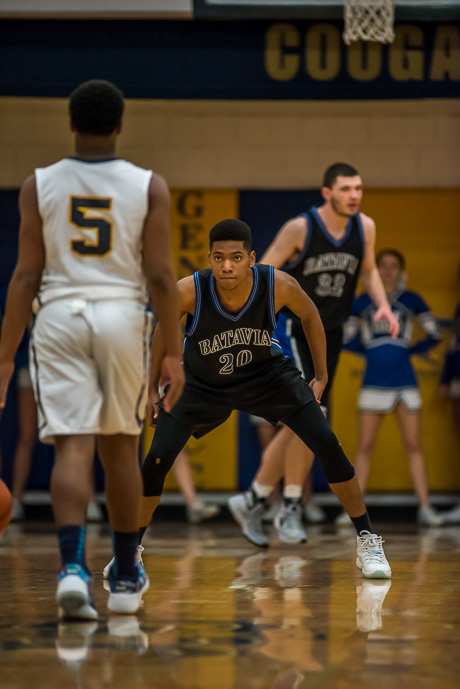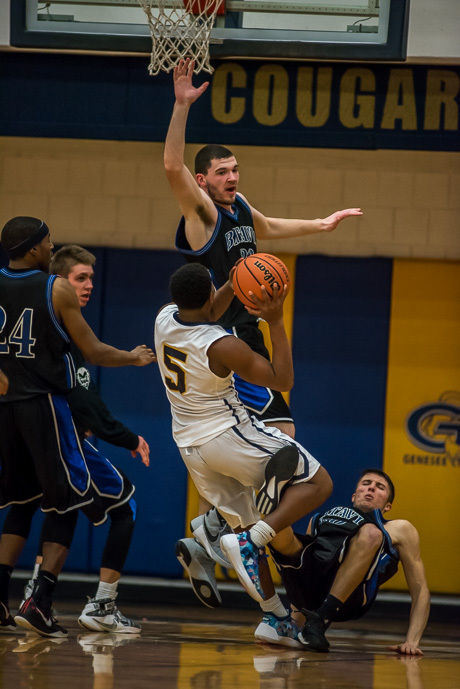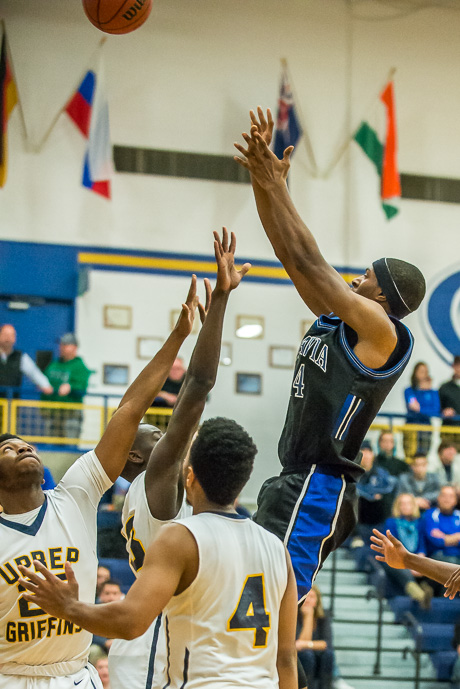 To purchase prints, click here.