March 17, 2018 - 7:47am
UPDATED: 'Otto,' a German shorthair pointer, missing in Corfu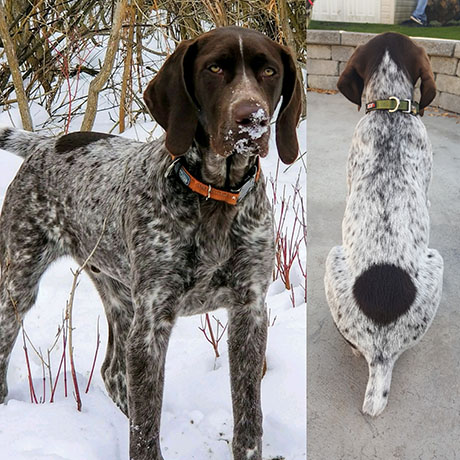 Otto, a German Shorthair Pointer, doesn't like the cold, but he may be out there somewhere or holed up in a nice cozy home if somebody had taken him in, but his owner, Katie Grant, is devastated that he's missing.
He was last seen in the area of Genesee Street near Ellenwood Road in Corfu.
He has an orange collar.
Katie can be reached at 585 297 0721 or 716 939 0330
She said he will seek out people and try to get inside homes to escape the cold.
"Bring my baby home," she said. "He's never been lost before."
UPDATE March 19: Reader Rick Hensel informs all that the dog is home safe and sound.
March 17, 2018 - 3:30pm
#1
Any update on this beautiful baby being home?