August 29, 2018 - 2:07pm
With fourth-straight win, Muckdogs enter final week with a playoff hopes alive
With six games left in the season, including three-straight day games at home, the Batavia Muckdogs are contending for a post-season playoff berth.
They could get there by making up a four-and-a-half-game deficit behind division-leading Mahoning Valley, their next opponent on the road, and three and a half behind Brooklyn in the wildcard race. Any combination of two Muckdog losses or two Mahoning Valley wins would eliminate Batavia in the division (in other words, the Muckdogs must sweep the Scrappers) and in the wild-card race, the magic number is four.
That means, the hometown team can't really afford to lose any of their final six games.
Fortunately, they're the hottest team in the NYPL right now with four straight wins and a 7-3 record over the last 10 games.
"Our fate is in our hands," said manager Mike Jacobs after last night's 8-1 win over State College, completing a three-game sweep of their division rival. "The step coming in and taking care of business these last three games like we have. If continue to play the way we're playing, it may go down to the very last game and it's exciting."
Last night, the Muckdogs scored early and scored often, taking a 2-0 lead by the bottom of the first and piling on six more runs in the third.
The first two runs came on a home run by third baseman Bubba Hollins, an undrafted signee of the Marlins from Orchard Park who played college ball at St. Bonaventure University. Hollins is on his second stint with the Muckdogs, after a cup of tea with the team in 2017. This was his first home run with Batavia.
With one out in the third, Hollins drew a walk, setting the table for Sean Reynolds, who whacked his league-leading 16th homer of the season over the right-field wall. 
The rest of the scoring came on walks to Albert Guaimaro and Igor Baez, a double by Ricardo Cespedes, a Luke Jarvis single, and ground out by Davis Bradshaw.
Josh Roberson, from North Carolina, worked five innings, giving up only one run and picking up his first NYPL win on a 1.80 ERA.
Big Texan Tyler Kolek (top photo and second photo) worked two scoreless innings, whiffing three, and Panamanian Humberto Mejia came on for the final two frames and also K'd at trio of Spikes.
The next home game, the final homestand of the season, is Saturday at 1:05 p.m. against Auburn.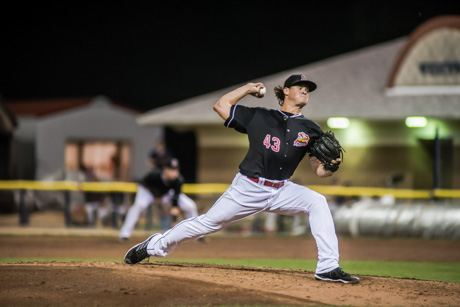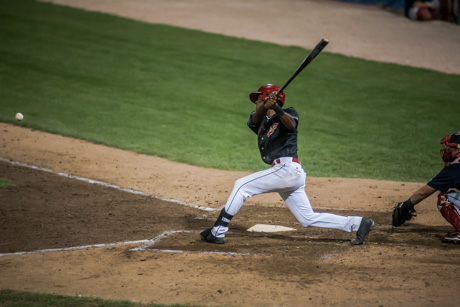 Brayan Hernandez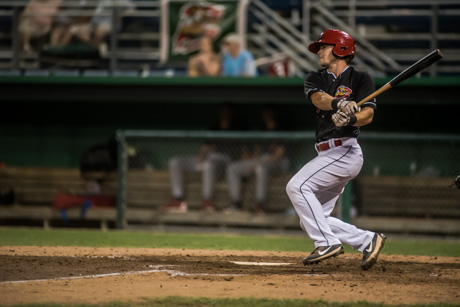 Luke Jarvis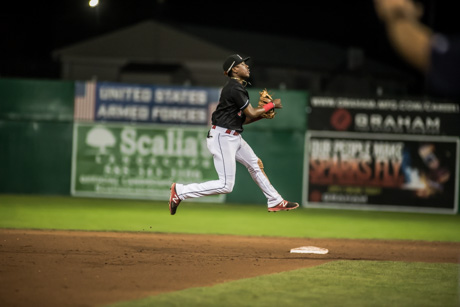 Demetrius Sims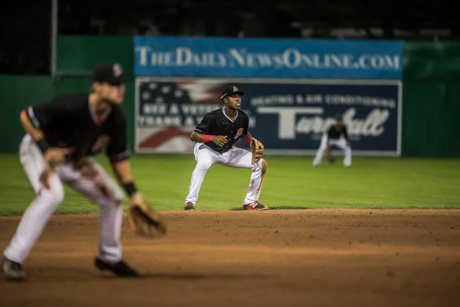 Demetrius Sims at short.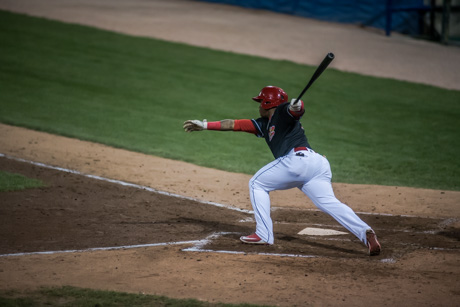 Albert Guaimaro