July 15, 2021 - 10:33am
Woman admits to animal abuse charge, surrenders the rest of her dogs and cats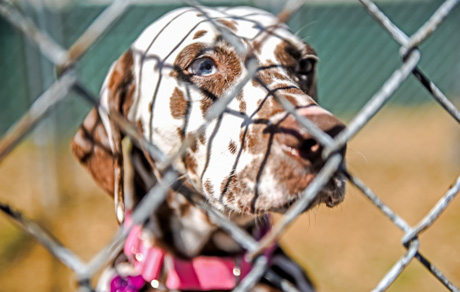 A Pembroke woman arrested earlier this year after more than 15 animals were found at her home on Akron Road in Pembroke in poor health entered a guilty plea in Pembroke Town Court to one count of animal abuse/failure to sustain under New York's Agriculture and Markets Law.
Lori Ann Adolf, 47, also entered a guilty plea to endangering the welfare of a child.
Both charges are Class A misdemeanors and could carry a maximum jail term of one year each, but under terms of the plea agreement, Adolf will likely be sentenced Oct. 13 to three years probation.
During those three years, Adolf cannot own, purchase, breed, or work with any animal of any kind.
The state does not have the authority to order her to own or keep animals for any period of time she's not on probation.
As part of the plea, Adolf also agreed to sign over six more dogs and two cats to the Genesee County Animal Shelter. Those animals are now available for adoption and as of yesterday had not been spoken for by any potential new owners.
Previously, Adolf had surrendered seven of the dogs to the shelter. 
Adolf will also be under the terms of a no-offensive-conduct order of protection in regard to the minor involved in the case.
She must also continue mental health and substance abuse care.
Previously:
Photo: File photo of one of the dogs that had been in Adolf's care after being housed at the Animal Shelter for a few months.