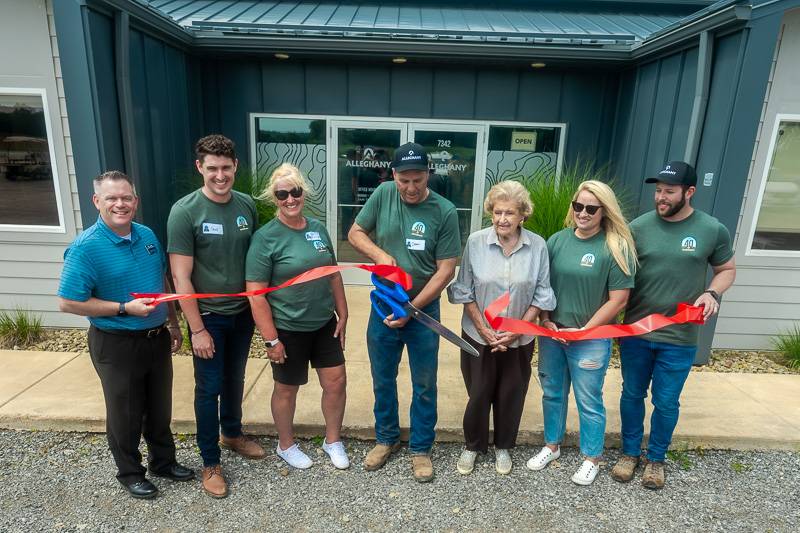 "Hard work and a good wife" is the answer that quickly came to mind to Drew Klotzbach when asked why a company he founded 40 years ago with a backhoe and a bulldozer is still going into its second generation of ownership.
Now Alleghany Farm Services uses the most advanced equipment in the business to precisely install farm field drainage systems, laying more than five million feet of pipe a year, and now employing more than 30 people in the Town of Alabama and in Delaware.
Located at 7342 Alleghany Road in Basom, Alleghany Farm Services celebrated its four decades in business with a party, equipment and history displays, a back-hoe "certification" practice for kids, and an adult backhoe competition, along with a catered lunch and ice cream.
The company remains a family venture.
"We bring my 94-year-old grandmother out," said Chad Kotzbach, Drew's son and now the managing partner. "She does a lot of our mailers, and that keeps us busy."
The other big secret to success, Drew said, is the customers.
"The customer base too, and especially agricultural customers, are great people to work with," Drew said. "Yep, that's really what's made us grow is a great customer base," Chad added, "It's about relationships. This is a relationships business."
Previously: