January 11, 2015 - 2:29pm
East Pembroke installs fire officers for 2015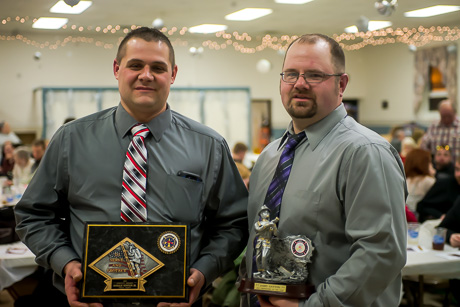 Chief Don Newton, East Pembroke Fire Department, received the Service Award for 2014, and Fire Training Officer James Gayton was named Firefighter of the Year Saturday night during the department's annual installation dinner.
Counting fire calls, accidents and EMS calls, East Pembroke went on 350 calls in 2014, up from the recent average year of about 300 calls.
The 2015 firematic officers as elected by members are: Newton, chief; Stephen Smelski, 1st assistant chief; Williams Torres Jr., 2nd assistant chief; Donald Newton Sr., firematic captain; Jose Santini, firematic lieutenant; Lori Ann Santini, EMS captain; Robert Yungfleisch, EMS lieutenant; Ray Schramm, fire police captain; Chris Bennett, fire police lieutenant; Gayton, training officer; Smelski, safety officer.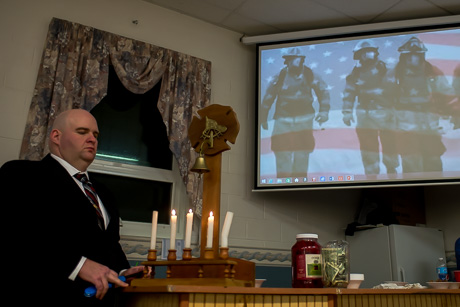 Candles were lit after the dinner in a memorial service to honor fallen first responders and members of the military.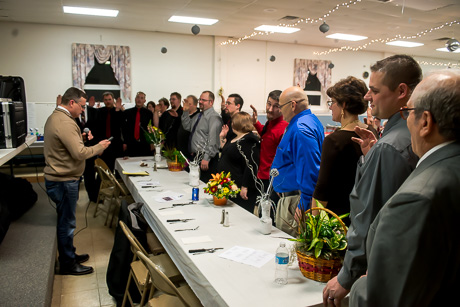 Genesee County Emergency Management Coordinator Tim Yaeger administered the oath of office for department and district officers.
January 13, 2015 - 6:39pm
#4
George , I can't help but laugh at you saying you have no problem with people that ride responsibly. Are you telling me that the people leaving Jim's Saloon at 1AM on their 4 wheelers are completely sober? If you believe that then I have some ocean front property in Arizona to sell you. And I personally have also witnessed people riding up and down my parents road (North Pembroke Road) that are coming from the bar and half the time they do not have helmets , so please tell me how all these riders are responsible and how you have nothing against the FD. As for the Mud Races, I have been there and watched the races and the fun the racers, some of whom come from as far as Canada, ride and have a blast, yes it gets loud and people drink later on, but I can hear just as much noise at my parents new house on Angling Road when there is a concert at Darien Lake.
Pages