June 7, 2013 - 8:02pm
Photo: A little Lincoln walking on Bank Street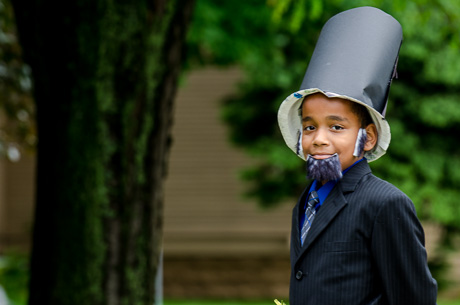 Fifth-grader Jordon Armstrong was so thrilled to play Abraham Lincoln today that when his mom walked him home from Batavia Middle School he didn't want to take his costume off. I came across him on Bank Street.
Q: What did you like about being Lincoln?
A. "I liked everyone to talk to me and said nice things about me."
Q. What do you like about Lincoln?
A. "He stopped slavery."
Q. Why didn't you want to take your costume off?
A. "It's so cool to wear the costume."