December 30, 2014 - 2:03pm
Photo: Memorial to former owner of Caito's Liquors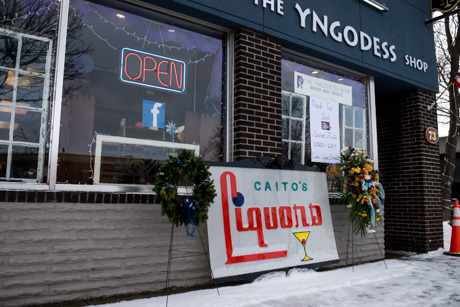 The family of Samuel J. Caito placed a memorial today to the former liquor store owner in front of the YNGodess Shop on Main Street, Downtown Batavia, the location of his former shop.
His father, Augustino, opened the store right after the end of Prohibition in 1933. It was the first post-prohibition liquor store in Batavia.
Samuel owned the store until 1985.
He was also a teacher at Notre Dame and Batavia Middle School.