April 23, 2015 - 8:42am
Photos: Batavia hit with a bit of spring snow and cold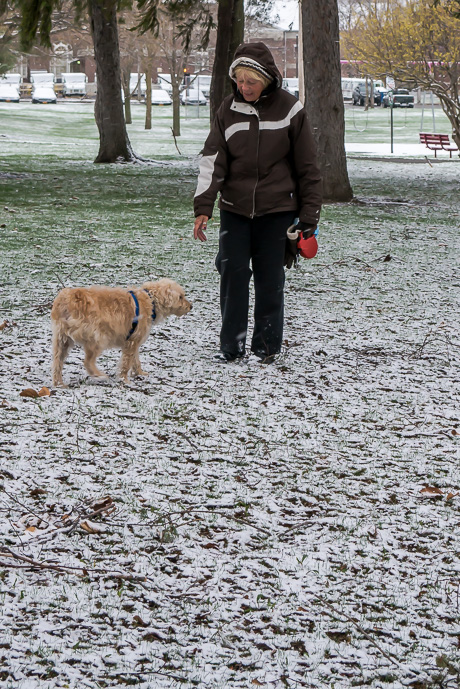 Austin Park is a long way from Florida, especially when just two weeks ago, when Cheri Pitcher was there, it was 90 degrees.
"I was surprised how cold it was this morning," Pitcher said while braving the cold and dusting of snow to take her dog for a walk.
It was 28 degrees this morning.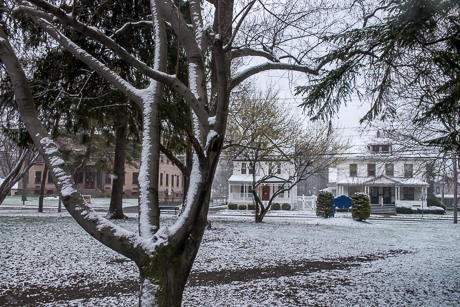 April 23, 2015 - 9:36pm
#3
Hey Alvin....maybe you should look closer to the picture. In Cheri's left hand is a red object called a pet lead or leash, and on the dog to her right is a walking harness. So to my way of thinking she has photographic proof of following the leash law, not violating it.
Perhaps they should knock at YOUR door and cite you for harassment? What do you think?