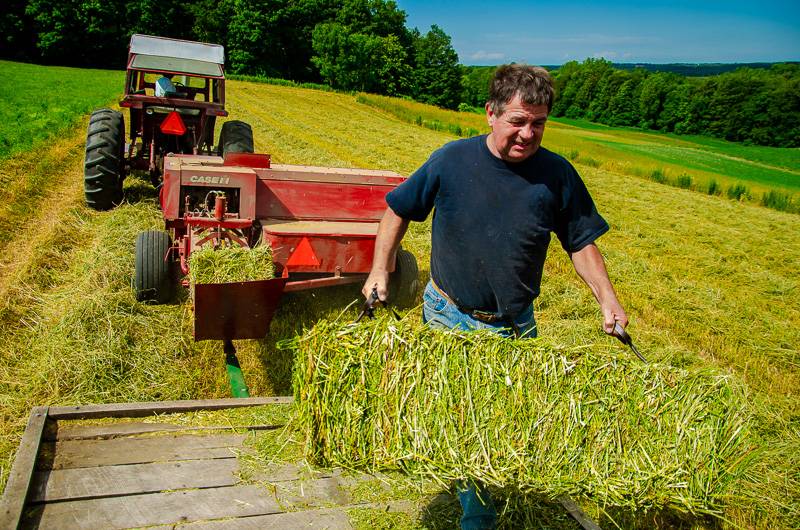 J. Randolf "Randy" Starr, 73, a fifth-generation farmer in Pavilion with an affection for running his family farm in some old-time ways, using older equipment, passed away on Sunday.
The Batavian wrote about Starr in 2011, and he explained his preference for older equipment (not that he rejected everything new) and taking a common-sense approach to farming.
"I always thought the old-timers knew what they were doing, Starr said. "Work hard, keep your nose clean, and you'll be all right. This is just the way we go. It's the way we do it. I wouldn't recommend it to anybody else in the world, but it seems to work for us all right."
Starr was born in Batavia in 1949, the son of George and Isabelle Rudgers Starr.
The Starr Farm on Starr Road in Pavilion celebrated its 200th anniversary in 2018.
The farm was started by Noah Starr, Randy's great-great-great grandfather, a Dutch immigrant who bought 270 acres in Pavilion from the Holland Land Office in 1818.  He built a log cabin on the property when he first settled it.  His son started construction on the first part of the current Starr home in 1890.
Randy was born to be a farmer.  
After graduating from Pavilion High School, as did his wife, Cindy, he attended Alfred College in order to earn a degree in agriculture.
"For some foolish reason, I wanted to be a farmer all my life, and now here I am." Starr said in 2011. "I'm 61 years old. Was that the right move or not? Who knows?"
At the time of the article in 2011, Starr farmed 125 acres, growing wheat, barley, hay, oats and black beans. He also raised about 80 head of cattle.
Starr said he found the older equipment less of a hassle than a lot of modern equipment farmers use.
"My tractor breaks down, and their tractor breaks down; theirs is maybe a $50,000 fix, and mine is a piece of baling wire and something I can keep it going with."
He is survived by his wife of 50 years, Cindy Wellman Starr; his children, Christopher Starr and Sarah (Timothy) Kingdon; grandchildren, Evan and Collin Kingdon; sisters-in-law, Debbie Starr, Ann (Duane) Stehlar; special friends, Judd (Janet) Ewell, along with many nieces, nephews and dear friends.
For his full obituary, click here.
Image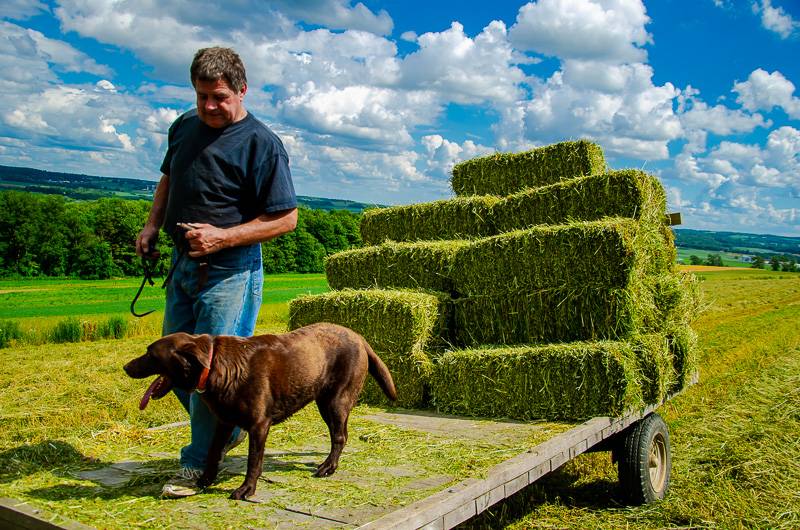 Image