June 14, 2012 - 8:02pm
Staff and students honor Shawn Clark on last day as Jackson School principal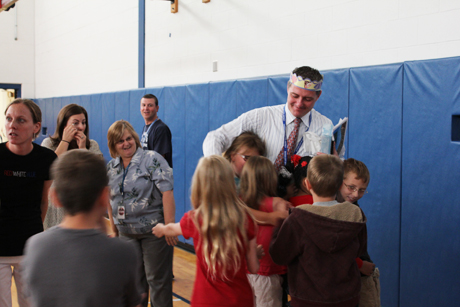 Text and photos submitted by Steve Ognibene.
Today at Jackson School, friends, family, teachers and staff had their awards assembly and also payed tribute to Shawn Clark principal of Jackson who will move next fall to Batavia High School. 
Many students spoke about Mr. Clark and his contributions over the last four years as principal. They recounted how he was a great proponent of down with bullying and how he served to instill in them all the values that they will carry into the future. 
There was a photo slide show of Mr. Clark with students. They ended with farewells, hugs, but not goodbyes, as they will see him someday at the high school. This afternoon followed with a school-wide picnic day and outdoor fun with bounce houses.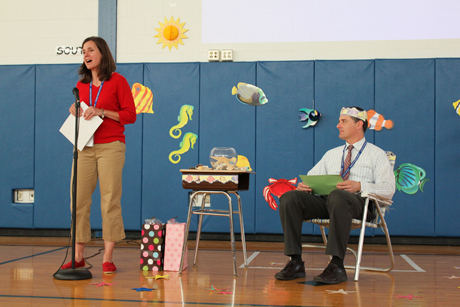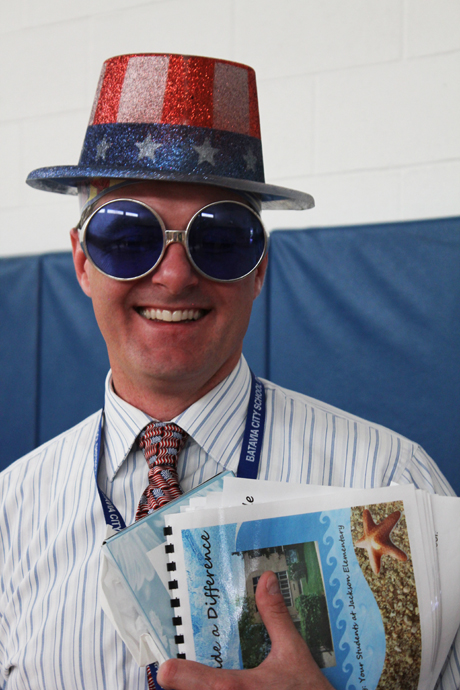 June 15, 2012 - 10:07am
#1
Mr. Clark is a fantastic principal that prides himself on knowing all of his students' names.
My son will miss him for sure.
Best of luck at the Batavia High!