August 8, 2011 - 4:09pm
Verizon workers on strike picket Batavia office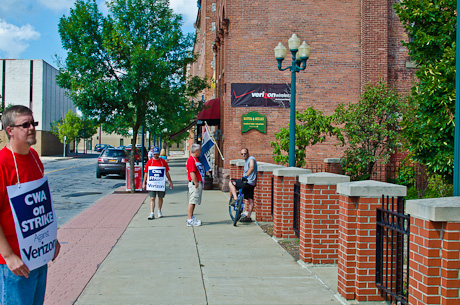 As part of a nationwide strike by 45,000 Verizon workers, there are pickets in place outside the Verizon office in Batavia that spans Jackson and Center streets.
Pictured above are Tom Pacia, of Rochester, Darrin Folger, of Akron, Kirk Myhill, of Medina, and Dave Martin, of Batavia.
August 8, 2011 - 5:31pm
#4
They should be THANKFUL they have a job..... from what I understand,the wireless outlets have NON-UNION employees,and are not affected. The people on strike are the ones that work w/ land lines.