February 21, 2023 - 9:20pm
City leaders surprised by Ellicott Station's income levels, ask developer to raise them
Since the first application went in for Ellicott Station, local folks were excited about the prospects of longtime vacant and toxic property along the south side street getting cleaned up, renovated and repurposed.
Funding snags delayed the process from 2016 until it finally —literally — began to get off the ground in 2022. A 55-unit "workforce" apartment complex, alongside mixed-use properties of office, restaurant and brewery space, began to take shape at the site of the former electric and Soccio Della Penna buildings at 30-50 Ellicott St., Batavia.
As the apartments are coming to fruition, a bomb was dropped Friday with an online posting of the application, income requirements and related rents for one- and two-bedroom apartments for up to four people. What once was touted as workforce or affordable rentals were now low-income and Section 8.
City Council President Eugene Jankowski Jr. refrained from saying much about the issue before he obtained more information. But he wasn't pleased by the news.
"I'm very disappointed," he said.
Councilman Bob Bialkowski said that he had a feeling this would be the outcome about a month ago, and isn't happy that he was right.
"I'm disappointed that all the things that were promised didn't come to fruition," he said. "The DRI money would have been worth spending if it was built as promised."
To clarify about that DRI (Downtown Revitalization Initiative) grant money. New York State doled out the grant money for several initiatives, including $425,000 to Sam Savarino of Savarino Companies, the contractor for Ellicott Station. The state granted a total of $10 million of DRI monies within the city of Batavia, but only a portion of that directly to the city, and the remainder of it directly to specific projects, including Ellicott Station.
During the groundbreaking ceremony last year, Savarino talked about the project at 50 Ellicott St. being for workforce people earning in the range of $18 to $20 an hour, and looking for quality housing at an affordable price.
Part of the Ellicott Station project is to include a restaurant and brewery, which Bialkowski doubts will ever get off the ground.  There haven't been any takers yet, and Savarino has been advertising the opportunity on the Ellicott Station website.
One upside the Councilman-at-large does see with this new complex is that the old Della Penna site has been renovated and will be back on the tax rolls, he said.
They were the only council members to respond to requests for comment.
The project was "billed as mixed-income" and not strictly a low-income complex, City Manager Rachael Tabelski said.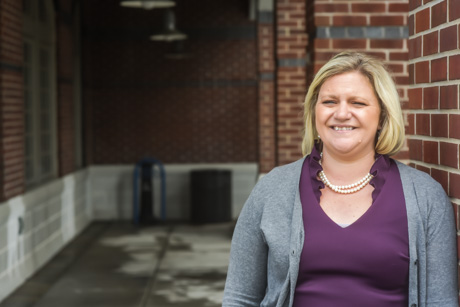 "Ellicott Station has been a moving target over the last several years as the developer made various and multiple overtures to funding entities with regards to making the project financially viable. In 2019, the City supported the project's housing component as being mixed-income that would provide housing for residents that were employed in local manufacturing in an application submitted to New York State Homes and Community Renewal from the developer," Tabelski said Tuesday. "Furthermore, in 2020, it was confirmed that people living at Ellicott Station must be employed and not receiving government assistance." 
Tabelski referred to a letter sent to HCR in 2019 by former City Manager Martin Moore, in which he confirms the city's intent for what type of housing they expected Ellicott Station to provide.
It states, in part:
I am writing to express support for the Ellicott Station housing project in Batavia, which provides mixed-income/affordable living quarters, and cleans up a blighted site in the heart of the City. The Ellicott Station project phases include construction for 55 mixed-income/affordable housing units, and construction of commercial buildings. The housing project phase provides high quality, well maintained residential units within walking distance of employers, shopping, medical facilities, public transportation, and other amenities. We look forward to the brownfield remediation, and dilapidated building demolition that will occur prior to new construction. 

The Ellicott Station portion of the DRI grant was awarded as a high priority project to address housing and economic development needs. City planning documents also recognize the site as a major component of brownfield cleanup, increased workforce housing availability, and commercial revitalization. 

We request that the Division of Housing and Community Renewal approve the funding for the Ellicott Station housing project. The project aligns with your mission to build and support affordable housing, and supports our goals to increase housing availability and promote economic growth in Batavia. 
Tabelski believes that additional talks have shifted the tenor of the project's income qualifications, and is pursuing further communication about the issue.
"Unfortunately, the City has not been included in various discussions since then as it pertains to the housing component of the project and is surprised to learn only recently about the (annual median income) and lack of mixed-income housing," she said. "The City is requesting that the developer work with HCR and economic development agencies to raise the AMI to reflect current manufacturing wages in a good faith effort to remain true to the intent of the project that was originally proposed and subsequently supported by the City."
She is not certain where exactly the city will go from here, but "we owe it to ourselves and our citizens" to try something and not just let it go. 
Savarino has announced that applications are being taken, and a lottery will be conducted on May 2 in Buffalo to select tenants for the apartment complex. For more information, go to Ellicott Station. 
See also: OPINION: Ellicott Station is not looking like a 'Pathway to Prosperity