February 1, 2023 - 8:05am
GO Art! slated for a resurgence of city funding with a picnic in mind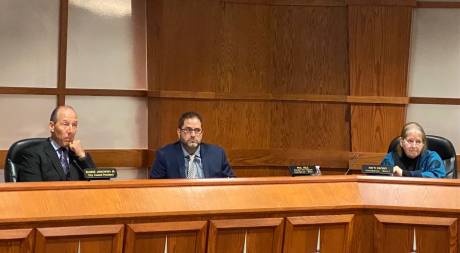 City Councilwoman Patti Pacino was true to her word from a meeting last September.
During that Sept. 27 discussion about shifting more than $9,000 of leftover Centennial Celebration money toward a future Wing Ding event, Pacino spoke up on behalf of another beloved city favorite.
"While I think the Wing Ding is fabulous and it is an event open to everyone, we used to fund the Picnic in the Park, which is also for everyone," she said at the time. "GO Art! had to cancel the picnic."
The city used to contribute money — about $2,500 — to the annual Picnic in the Park, but began to cut back over the last few years, and did not fund it in 2019, 2021 or 2022. The Original Red Osier Landmark restaurant presented the event in 2019, and a virtual picnic -- sponsored by several entities, including the city --  was shown on YouTube in 2020. The picnic was canceled in 2021 due to COVID protocols and lack of sponsorship and canceled again in 2022 due to lack of sponsorships.
During that September meeting, Pacino said she would vote for the Wing Ding and transfer of money, but expected support when a request for Picnic in the Park funding came around again.
As part of early budget talks this year, Pacino requested that the council add another $4,000 in funding to GO Art!, for a total of $6,500.
During Monday's budget workshop, Councilman Bob Bialkowski asked about that line item, and City Manager Rachael Tabelski explained what happened.
"Patti asked for funding of $4,000 to be put back in the budget," she said. "No one disagreed at the time. So I included it for discussion."
No one raised objections about the total. In the overall category of recreation, another $12,932 is slated for community celebrations, $78,846 for the Youth Bureau summer rec program, $15,340 for the ice rink, and $15,750 for Dwyer Stadium.
Also present Monday were council members Tammy Schmidt, Eugene Jankowski Jr., Paul Viele, Kathy Briggs, and Al McGinnis. John Deleo and Pacino were absent.
2022 File Photo of City Council President Eugene Jankowski Jr., and Council members Paul Viele and Patti Pacino during a meeting in September 2022. Photo by Joanne Beck.