March 2, 2014 - 11:30am
ND shows Hart as Rapone earns record-tying 9th Section V title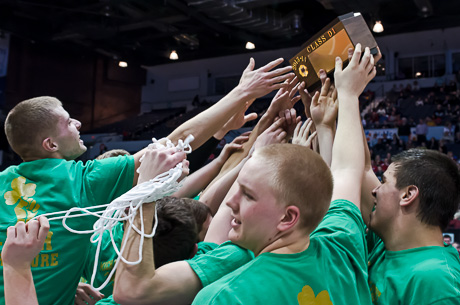 What more can Notre Dame Head Coach Mike Rapone accomplish in his career?
He became the first coach in Section V history to reach 600 wins. He's won two state championships, 30 Genesee Region League championships, and after a 62-37 victory over Jasper-Troupsburg in the Class D1 final, he tied the Section V record for most sectional titles with nine.
"It's all about the kids," Rapone said. "The kids are the ones who earn it. We're just along for the ride. It's fun coaching these kids. It's fun coming to practice every day. It's the small reward I have for the great opportunity I have."
Things looked bleak early for Notre Dame, as they found themselves down by 7 after the first quarter and as many as 10 at one point. But then they got some instant offense from perhaps an unlikely source.
Senior reserve Jason Hart (and Rapone's neighbor) came off the bench to knock down four three-pointers in the first half to help propel the Irish back in front.
Hart would finish 5-for-5 from long range for the game and finished with a season-high 15 points.
"I was nervous coming into the game," Hart said. "Coach made me the sixth man this year. He told me my role was to come off the bench and be a spark. Everybody knows their roles on this team and I filled mine today."
The Fighting Irish outscored Jasper-Troupsburg 19-8 in the second quarter and were able to take a 30-26 lead into halftime and never looked back.
"We made a couple of changes on defense," Rapone said. "That's the way we've been playing all year. We've been playing good defense all year. And we have a few players that can make shots if they're left open."
The second half was all Notre Dame.
The Irish came out on fire to start the third quarter, opening on an 18-3 run.
Senior Alec Covel was a huge part of the surge, as he scored all 11 of his points on that streak, knocking down his first four shots of the second half.
If you are wondering why Tim McCulley hasn't been mentioned, don't worry.
McCulley had another monster game, scoring 16 of his game-high 24 points in the first half, while pulling down nine rebounds, dishing out four assists and making four steals.
"Tim is so steady, you don't even notice what he's doing," Rapone said. "He kept chipping away and getting some baskets. Then Covel got hot to start the second half and broke it open."
McCulley's effort earned him tournament MVP honors, making him just the third player in school history to be selected to three sectional all-tournament teams.
"We're on a big stage," McCulley said. "Everyone was just so excited to be there. It's just something so special. These are like my best friends, it means a lot."
With his 9th sectional title in 18 championship game appearances, Rapone ties former Lyons Head Coach Dean Schott for most championships in the open tournament era (1975). It is quite remarkable, considering that Notre Dame had lost two out of three and was just 4-2 when the New Year began.
"We have seven or eight kids that are really good players, who don't have every aspect of their game," Rapone said. "We have a lot of good role players, and that showed tonight. I'm just so proud of these guys, because at the beginning of the year I didn't know if we'd get there. We were struggling with people accepting their roles, but since January I couldn't have asked for anything more."
Covel and Hart joined McCulley on the all-tournament team, as they combined to go 8-of-10 from beyond the three-point arc.
Bryan Guild led the way for Jasper-Troupsburg (18-3) with 11 points and five rebounds, while Dalton Cady added 10 points and seven rebounds.
Notre Dame (18-3) will next take on Houghton Academy (12-10), who defeated RCMCS in the Class D1 title game 75-55.
The game will be played Tuesday at Letchworth High School, with tip-off at 7 p.m. The winner will represent Section V in the Far West Regional next Saturday at Buffalo State College.
Photos by Howard Owens.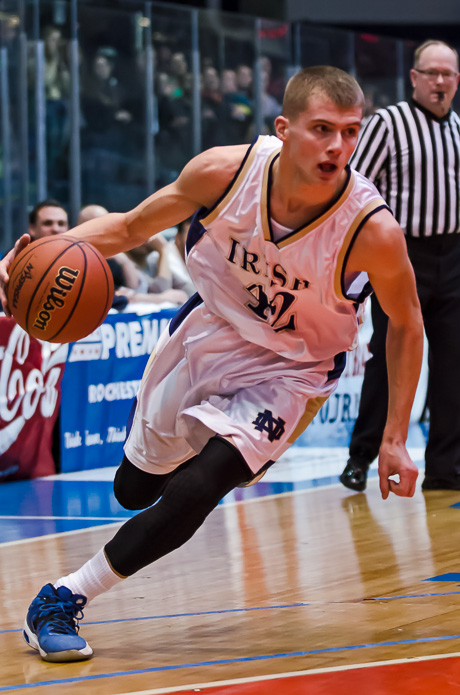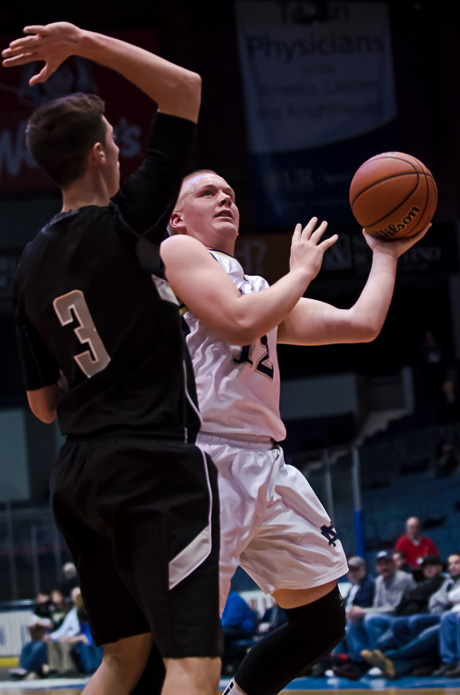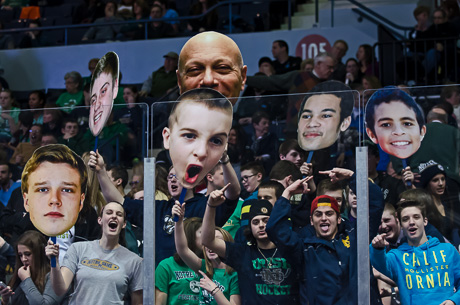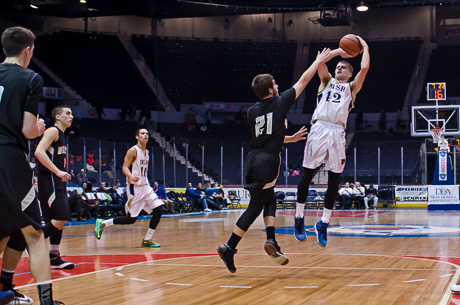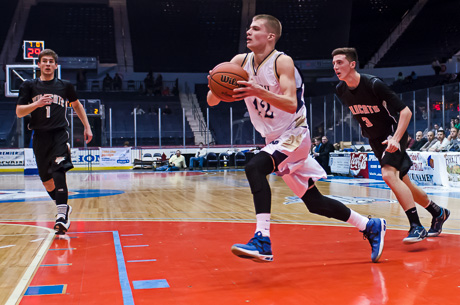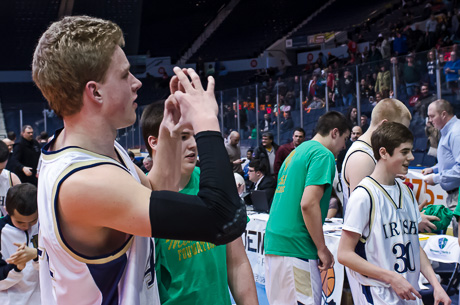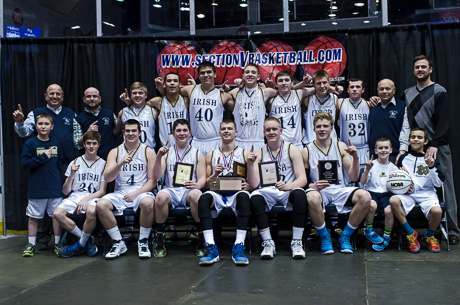 To purchase photos, click here.