March 5, 2014 - 8:49am
Notre Dame advances to Far West Regional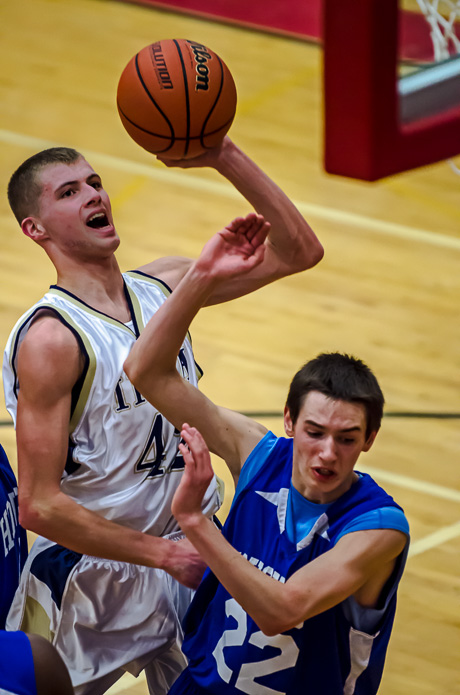 They say that championship teams peak at the right time of the year.
It's March and things are coming together at the right time for Notre Dame, with one game separating them and a trip to Glens Falls after a 67-34 victory over Houghton Academy in the Section V consolidation game.
"The last six or seven games have been our best games of the season," said Notre Dame Head Coach Mike Rapone. "That's what you want. Hopefully the peak is going up and we don't hit a plateau."
One player that seems to be peaking is senior Alec Covel.
After reaching double-digits just once in the first 16 games of the season, Covel has scored in double figures in each of the last six contests.
In Saturday's Class D1 final, Covel scored 11 points in the third quarter to help seal the win, but tonight he started the game hot to give his team the momentum.
"He's been a work in progress all year," said Rapone. "I've been trying to make him believe that he's as good as I think he is. Now, he's not hesitating. He got us started tonight. I'm glad to see him playing well."
The senior forward got the Irish going, scoring seven of his 12 points in the first quarter as they used a 12-3 run to start the game.
"I haven't been hesitating to let it go," Covel said. "It just seems to be going down."
Notre Dame jumped out to a 34-15 lead at halftime and cruised to the easy win.
Tim McCulley had another stellar game despite a slow start.
After going just 1-for-5 from the field for three points in the first quarter, McCulley slowly came alive to finish with a game-high 24 points.
"Their game plan was to keep him out of the lane," said Rapone of McCulley. "He won't force it. He just waits for them to clear and steps back. The one thing that he does that a lot of high school kids have lost is his pull-up jump shot. It just gives him another weapon."
The senior reached the 20-point mark for the 14th straight game and surpassed 500 points for the season. He also added 12 rebounds, two steals and two blocks.
First-year senior center Charlie Herbert once again had a monster night on the boards, collecting 16 rebounds, with six coming on the offensive end as Notre Dame out-rebounded Houghton 50-23 for the game.
"He's the difference between us being good and very good," Rapone said of Herbert. "It gives us flexibility and substitution. At the beginning of the year I thought if we got three or four minutes out of him we'd be good. He's so athletic and he's like a sponge. Every time you tell him something he just soaks it up."
Derek Brooks scored 18 points and grabbed five rebounds for Houghton Academy (12-11).
Notre Dame (19-3) advances to the Far West Regional to take on Section VI representative Sherman (20-1).
The Wildcats are outscoring their opponents by an average of 63 to 42 this season and are led by guard Andrew Graham (14.8 points per game) and Ryan Robson (12.8 points per game).
Sherman fell to University Prep in the Far West Regional last season 71-55.
Meanwhile, Notre Dame is making their sixth appearance in this game in school history, and last time was in 2012.
The game will take place Saturday at Buffalo State College, with tip-off set for noon.
Photos by Howard Owens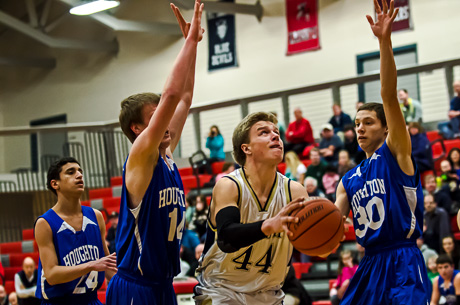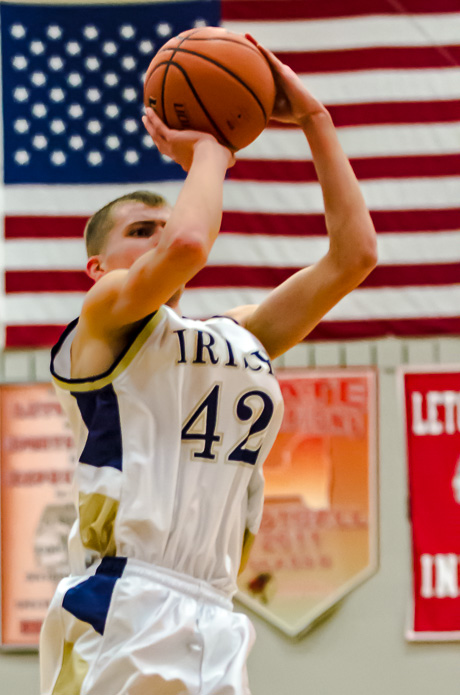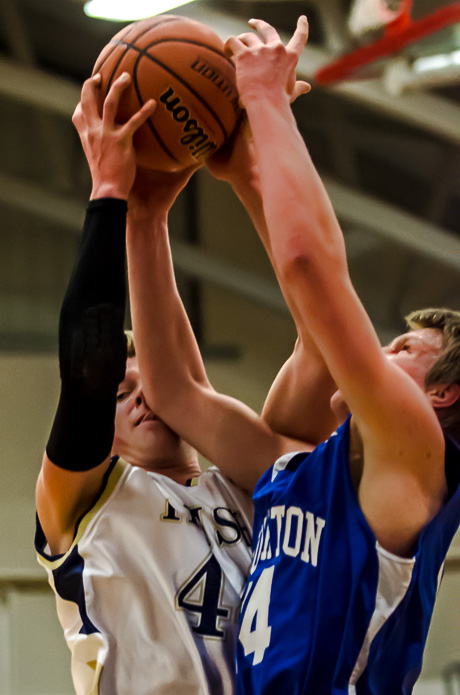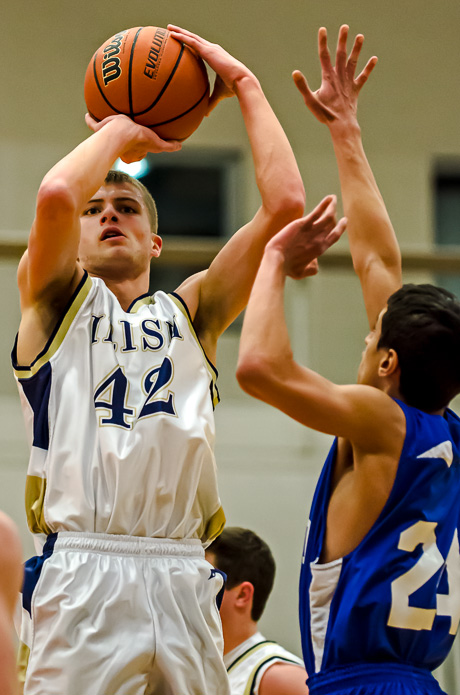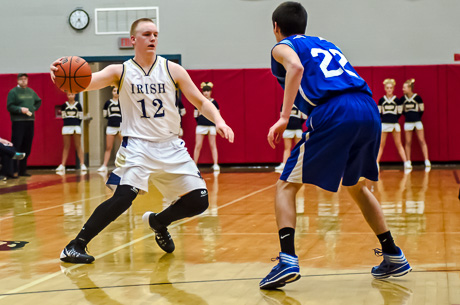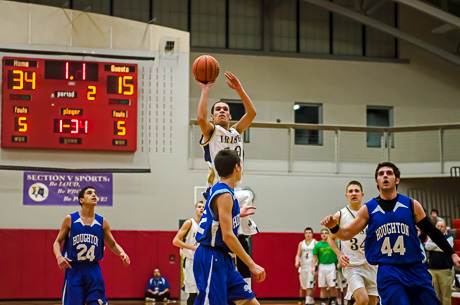 To order prints, click here (also, we've added a new product to the mix -- you can now order photo books of pictures from the complete gallery).