January 19, 2017 - 9:49pm
Alexander JV Boys drop heartbreaker to Elba 57-53
Elba Lancers 57 - Alexander Trojans 53.
Coach Williams - "My guys played a great game from the second quarter until the final horn. Everyone on the team played a part in this hard fought game. Missed shots and turnovers hurt us early but we adhered to our defensive philosophy and turned it around. I'm proud of the effort everyone gave."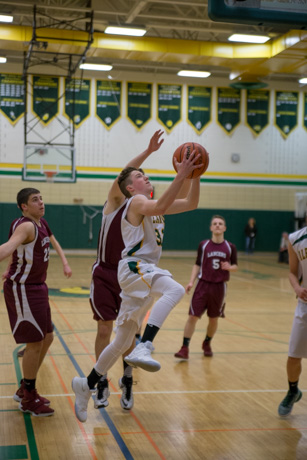 Alexander won the tip and scored immediately. That was the best look the Trojans got in the first quarter with Elba leading 13-4 heading into the second quarter.
Alexander went full court man to man in the second, creating turnovers and fast break opportunities, pulling within 8 at the half.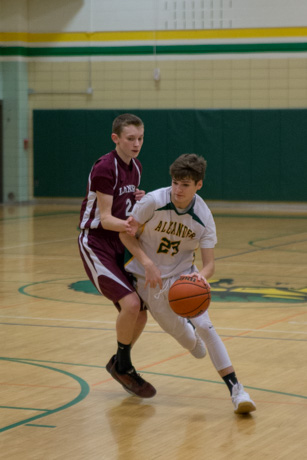 The third quarter was an entirely different game, Alexander was within 3 by the end of the third. Early in the fourth quarter PG Tyrone Woods left the game with an injury.
The Trojans kept the game close with key baskets inside by sophomore Ryan Davis, then Dylan Busch hit a three pointer to keep the game close.
With 3 minutes left Mike Atkinson hit a 3 making the game 51-48. Alexander held firm on defense, created turnovers, and near the 2 minute mark Carson Wright made a three, tying the game 51-51.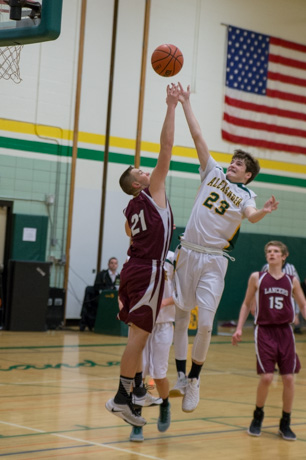 Ryan Davis made two key free throws but Alexander had missed opportunities on open shots, and in the end Elba was able to pull away at the foul line with the final score 57-53.
More pictures can be found on: Francletography