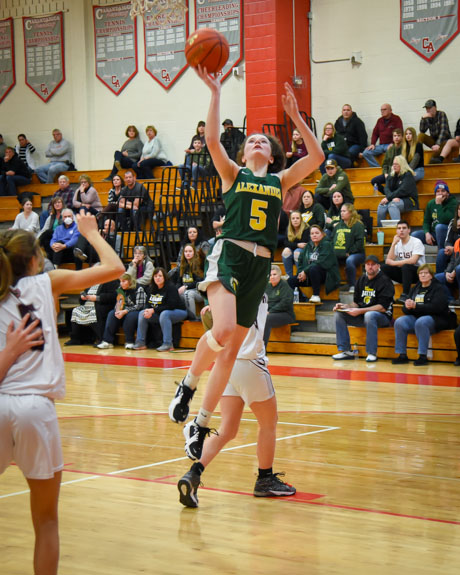 The Alexander Trojans Girls Varsity Team beat the Addison Knights with a buzzer-beater finish to secure a one-point victory, 51-50, and advance to Saturday's sectional finals.
The Trojans took the first-half lead 25-21 but began to slip scoring only eight points to the Knights 11 points while still maintaining a 1 point lead.  
Both teams rallied in the fourth quarter with the lead changing 4 times, ultimately ending with a shot with 1.1 seconds left on the clock by Natalie Whitmore, scoring 2 points to bring Alexander the win.  
Alyssa Kramer lead the team with 21 points, four two-pointers, three three-pointers, and four free throws made.  Melanie Pow and Natalie Whitmore scored nine, and seven points respectively.
Next up for Alexander, the #7 seed in the C1 bracket, the #1 seed, East Rochester Bombers at Rush Henrietta High School, Saturday at 3 p.m.
Top photo: Alyssa Kramer (5) with a lay-up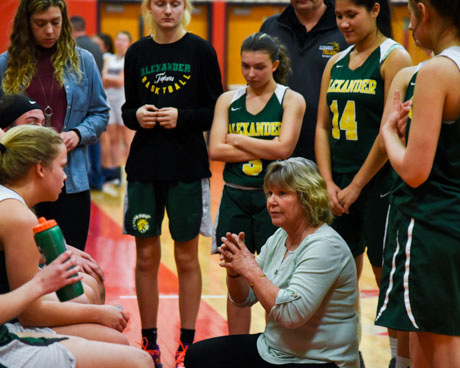 Coach Hirsch lays out the gameplay for the Trojans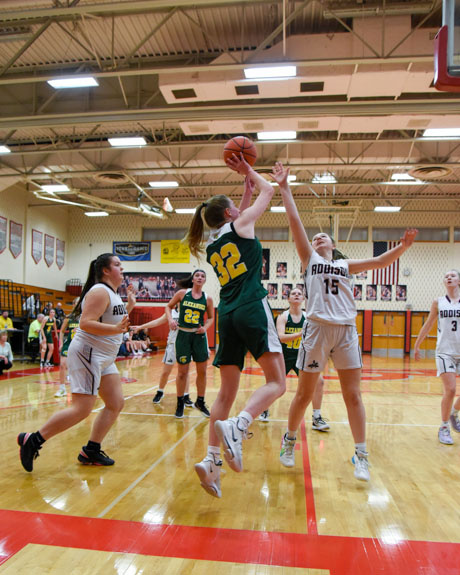 Melanie Pow (32) reaching for a shot from the corner of the backboard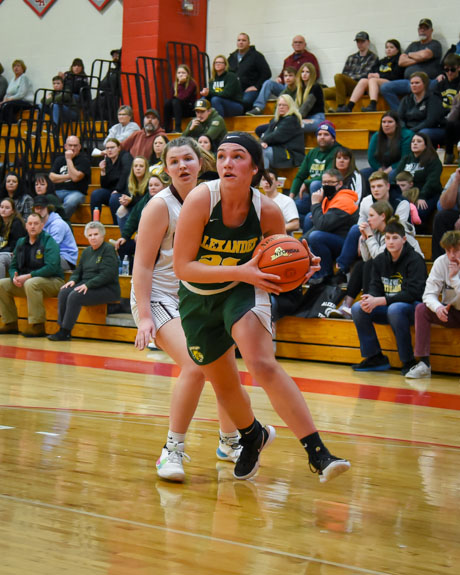 Natalie Whitmore (32) drives with her eyes on the basket past an Addison defender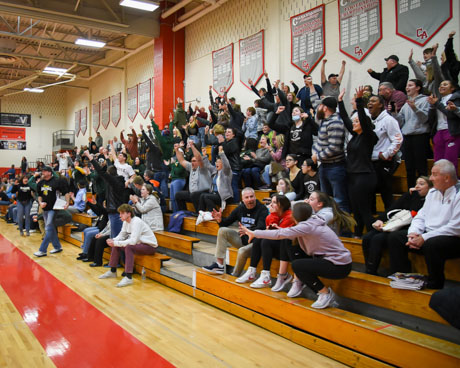 Alexander fans celebrating an incredible win after making the 60-mile journey to Canandaigua High School