Alexander JV Basketball defeats the Kendall Eagles 55 to 49.
Image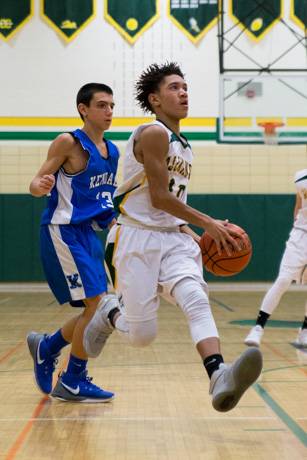 From Alexander coach Emanual Williams - "Tonight I thought we started the game with very little enthusiasm and energy. I don't think we respected our opponents abilities, and Kendall was able to keep the score close in the first half. (Alexander 23 - Kendall 14).  At halftime I spoke about effort, accountability, and not taking your opponent for granted."
Image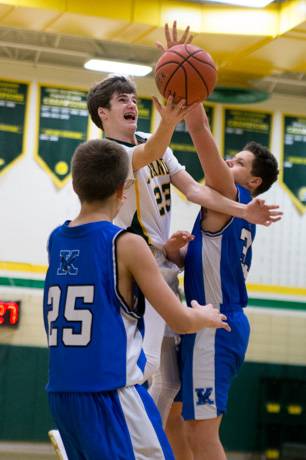 At the start of the second half Alexander's guards Tyrone Woods, Carson Wright, and Dylan Busch set the tone, with a combined 14 defensive turnovers.
Image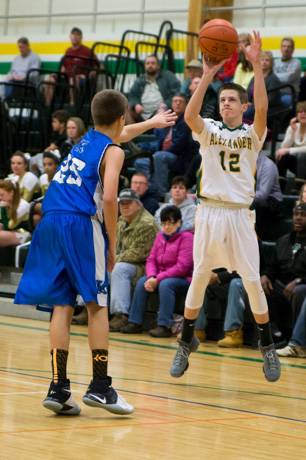 Alexander lead at the end of the 3rd 46-18. Tyrone Woods led all scorers with 15 points to go with his game high 7 steals and 6 rebounds. Ryan Davis chipped in with 11 points and 10 rebounds.
With forward Alex Schmidt out with an injury, and 6th man Jay Morrison out with an illness, 6' 1" freshman Jacob Pope started at forward and played well with 10 rebounds.
Image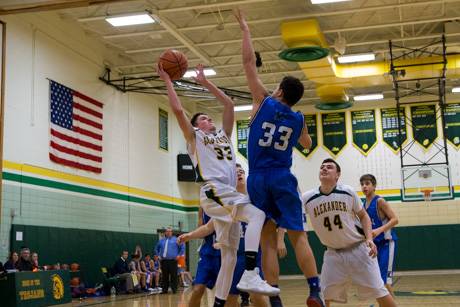 Alexander's alternate players finished the game with a solid effort defensively to help Alexander secure the win.
More pictures from the game can be found on Francletography