January 15, 2017 - 11:24am
Schmieder ties career high in Alexander win over Lyndonville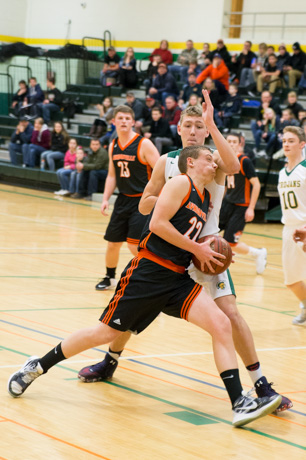 Alexander Trojans 69 -- Lyndonville Tigers 51
Alexander key players:
Dustin Schmieder 33 points  (Tying his career high) 4-4 3-point FGM, eight rebounds;
Matt Genaway 11 points, six rebounds, four assists, three 3-point FGM;
PJ Brennan six rebounds;
Chris McClinic eight points, four assists, three steals.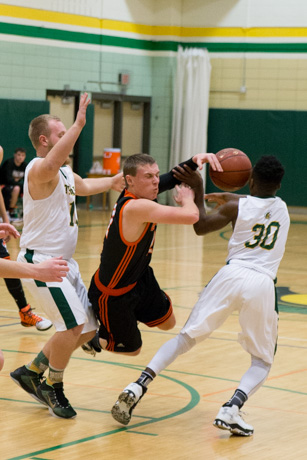 Lyndonville key players: Jacob Hoffee 18 points, Eric Neace 15 points.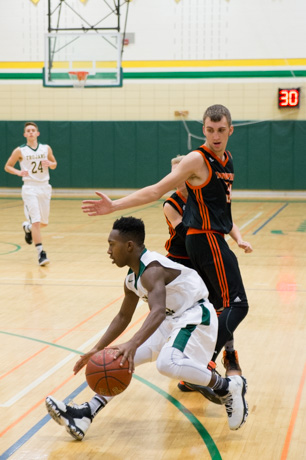 Coach Josh Bender -- "Great team win for us, proud of the effort that everyone put forward. We got off to a great start shooting the ball in the first quarter and that confidence stayed with us throughout the game. We have been playing good basketball of late and guys keep working hard in practice and its paying off in games."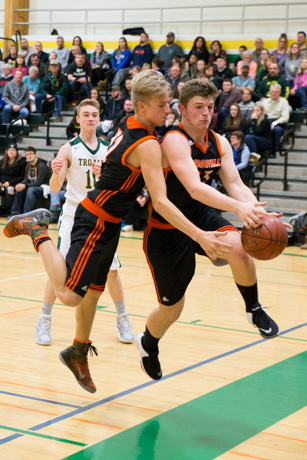 "I thought defensively we got after it and I told the guys at halftime we needed to apply pressure in the second half in order to finish the game and we did just that."
More pictures from the game: click here.