Image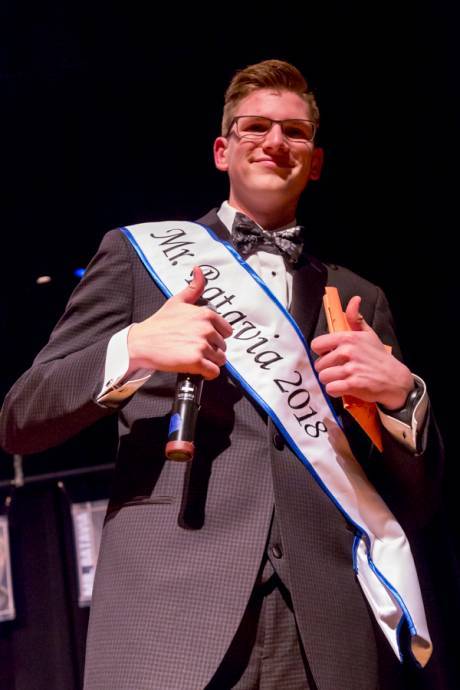 The sixth annual Mr. Batavia brought a nearly sold-out crowd last evening to Batavia High School, and raised an estimated $4,400 for charity.
Since its inception in 2013, more than $20,000 has been raised, said Lisa Robinson, Mr. Batavia advisor and co-advisor of student government. Each contestant performs their best in different catagories like group dance, talent, swimsuit, lip sync, tux walk, question and answer.
Crossroads House will receive 50 percent of the money raised by the winner of the event, Joe Marchese.
"Going into the show I felt really confident," Joe said, "then about 30 minutes before the show, I felt like I was going to have a nervous breakdown, literary choking up and said to myself 'I cannot do this.'
"I went to get some water, got out there, did the group dance and feeling good, then took the momentum all the way through the night and had a such great time."
Joe continued "I have wanted to do Mr. Batavia since my freshman year. Working with these group of guys was so amazing, which made my senior year come full euphoria and (I) have no words to describe the feeling at this moment."
His mom, Sandra, said "What stands out for me is Joseph's confidence and creativity in public speaking and performance. You are amazing, Joe! All the time and effort over the years that you have put into your personal development and leadership skills is shining through!"
Anand Patel was first runner-up. His charity was Golisano's Children's Hospital. Cameron Hardy was second runner-up and he raised funds for Genesee Cancer Assistance.
Charles Men's Shop donated use of tuxedos, Reed Eye Associates provided the sunglasses. Many other members of staff, volunteers, students and additional sponsors also contributed to this annual event.
Local Judges were: Peter Cecere, VP of Batavia City School District BOE; James DeFreeze, City of Batavia Police Department; Matt Morasco, City of Batavia Fire Department; and Shellye Dale-Hall, Prevention Education, GCASA.
Other contestantants were Nichalas Neid, Chase Monachino, Brandon Buck, Valentino Zinni, Jon Liciaga, Nate Loria, John Kindig, Julio Vazquez and Evan Bellavia.
To view photos or purchase prints click here.
Image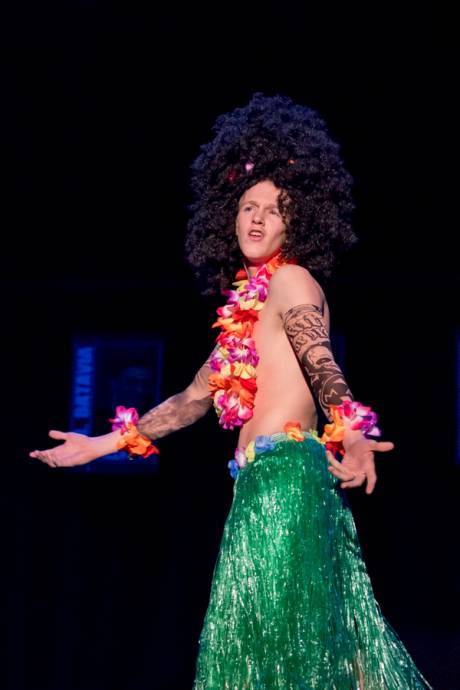 Image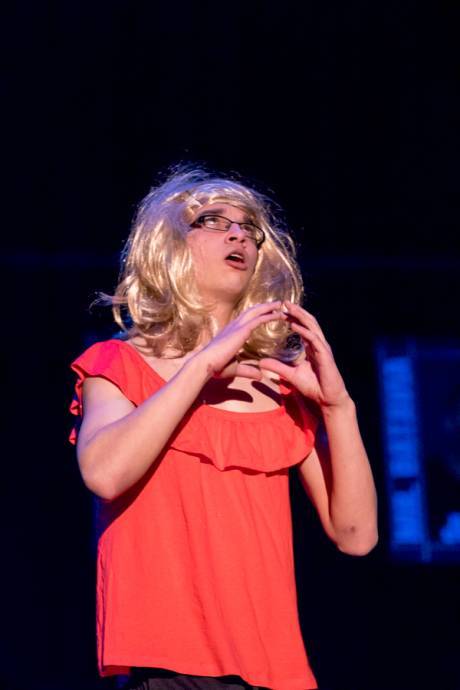 Image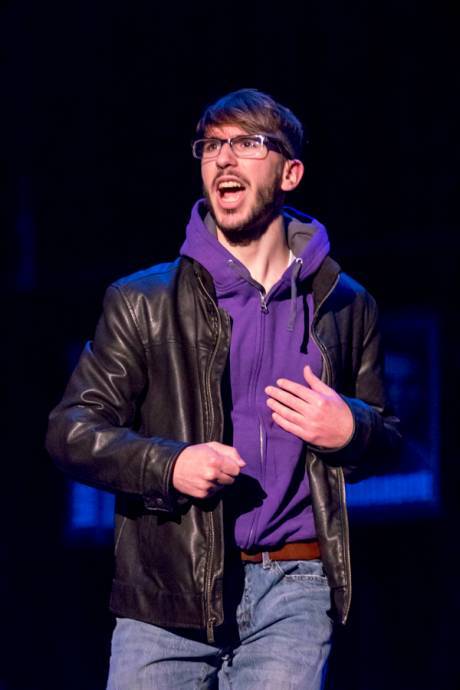 Image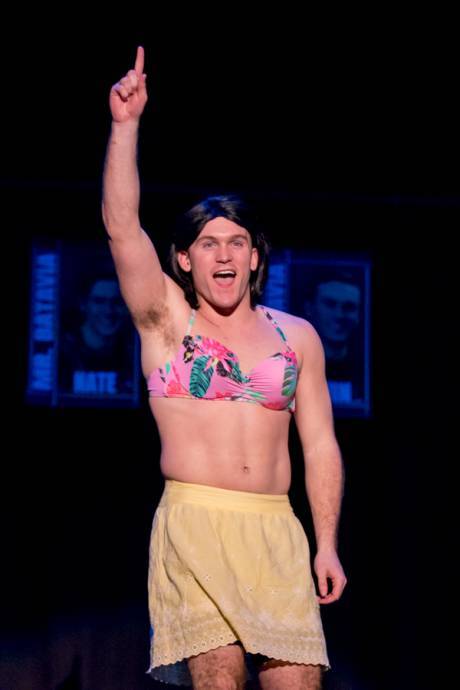 Image
Pictured above are hostesses Paige Wasilewski, Lauren Leone and Michal Lullo.
Image