March 8, 2022 - 12:45am
Notre Dame drops Andover-Whitesville 38-34 in state qualifier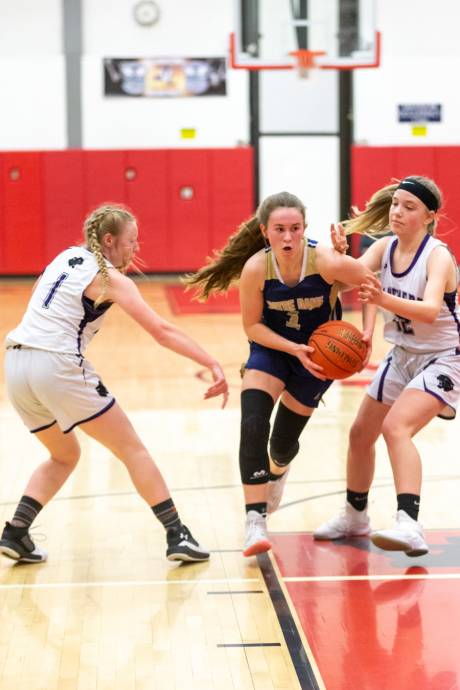 The Lady Irish of Notre Dame faced Andover-Whitesville at Dansville High School on Monday night to see which Class D team will represent Section V the Far West Regional championship game this weekend and Notre Dame prevailed 38-34.
Andover led 10-9 by Vanissa Hall who scored 7 out of the 10 points in the opening quarter.
The Lady Irish went to work to take over the lead by one point at the half 17-16.  Emma Sisson, Maylee Green and Avelin Tomidy added points in the second quarter.
Hall was held scoreless in the next two quarters as the Irish played tough defense and offense against the junior star who averages 30 plus points per game.
Both teams were evenly matched but Notre Dame went ahead early in the fourth quarter on an 8 point run 32-24. 
Andover crawled back into it to come at times within three points but Emma Sisson created many free throw attempts and scored 6 for 8 late in the game to give the Irish the win.
Notre Dame plays in the Far West Regional this Saturday at Rush-Henrietta High school at 1pm.
To view or purchase photos, click here.
Photos by Steve Ognibene