February 19, 2018 - 9:04am
Photos: Batavia Cheer Squad takes second place in competition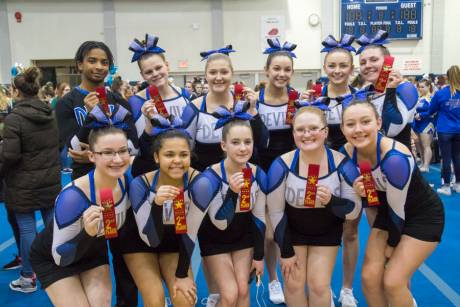 Eastridge High School held its annual "Battle on the Ridge" cheer competition this past Saturday in Rochester. The Batavia Varsity squad finished second place in its division. 
Judges score on difficulty and execution in the following catagories: Jumps, pyramid, stunts, tumbling and cheer.
This Saturday Rochester Institute of Technology hosts the Section V competition. 
For more photos to view or purchase click here.