March 3, 2016 - 5:05am
Regional qualifier basketball: Batavia beats Pittsford Sutherland 57-53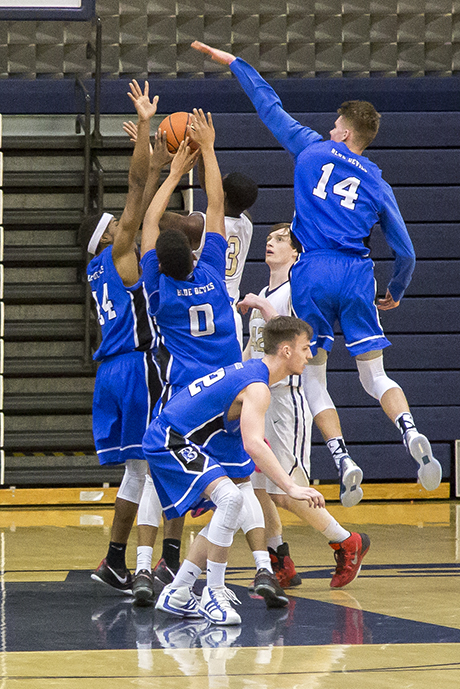 A1 Pittsford Sutherland hosted A2 Batavia at Gates Chili High School last night in the Far West Regional Qualifier playoff game.  
T Sean Alaya hit two three-point buckets and Malachi Chenault added field goals to lead the Devils 16-12 after the first period. Batavia's defensive play kept Pittsford Sutherland from scoring chances on the paint and the opponents had to change up their game.
Josh Mack scored six points and a steal with Jack Ward, both from Pittsford, to bring the game closer in the second period. However, Batavia's Ryan Hogan dropped a three-pointer and two buckets to keep the Devils lead to 25-22 at the half. Trevor Sherwood added a couple assists.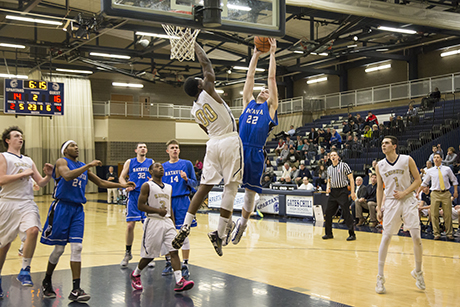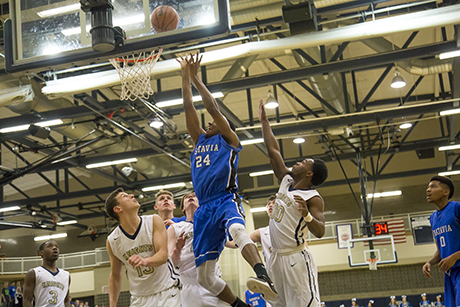 The third period was led by Batavia as they held Pittsford Sutherland to four points. Holding them to four points was a key to our success, said Head Coach Buddy Brasky. Batavia's Greg Mruczek and Jake Schrider added some defensive play to allow Batavia to increase their lead to nine points 35-26 to end the quarter.  
In the fourth quarter Pittsford Sutherland fouled nine times to bring Batavia to score 14 points. Each time Pittsford Sutherland got the ball they were sinking threes left and right. Kevin Davis and Robbie Doggett combined for five three-point buckets; Jack Ward added four points but the Blue Devils held on and never gave up the lead to win 57-53.
Batavia's top scorers were Chenault 17 points, Hogan 12 and Alaya with 10.
Pittsford Sutherland's top contributors were Doggett 17, Mack 16 and Ward with 14.
Batavia's record increases to 17-7 and will play Section VI Williamsville South with a record of 21-3 this Saturday at Buffalo State College at 7 p.m.
For more photos go to: Steve Ognibene Photography