Image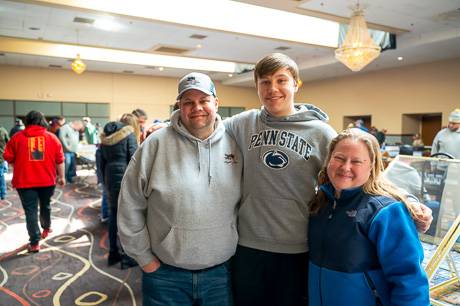 A sports memorabilia show held once a month at Quality Inn & Suites in Batavia continues to grow, said co-founder Norm Pimm at Sunday's show.
All 70 available vendor tables today were filled, and two hours into the six-hour event, Pimm estimated attendance already exceeded 1,000.
"We already have our April and May dates already booked," Pimm said. "So until they start the renovation of the hotel, we're gonna be here, and then hopefully they can squeeze us in and during the renovation, or we'll be back after."
The idea for the show started with a conversation between Pimm and Jen Oberlis, who owns a sports collectibles store in Spencerport.  Oberlis thought there might be a market for a collectibles show in Batavia, halfway between Buffalo and Rochester.
A lifelong collector who had been going to collectible shows for a while, Pimm introduced his son Brendan to the hobby.
"A couple of years ago, he got into collecting sports cards, and we would work together on it," Pimm said. "I was like, 'oh, let's get him into doing what I would do when I was his age, and he could make a bit of money for college or whatever he wants to do. So we started doing some shows and then decided to have one set in Batavia."
If the event keeps growing -- this was its fifth month -- the way it has been, Pimm anticipates expanding into an adjoining conference room at the hotel, which would mean the addition of up to 100 more vendors.
Photos by Howard Owens
Image
Image
Image
Image
Image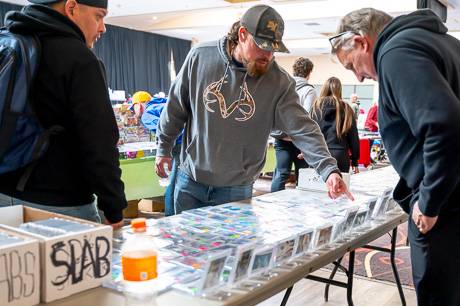 Image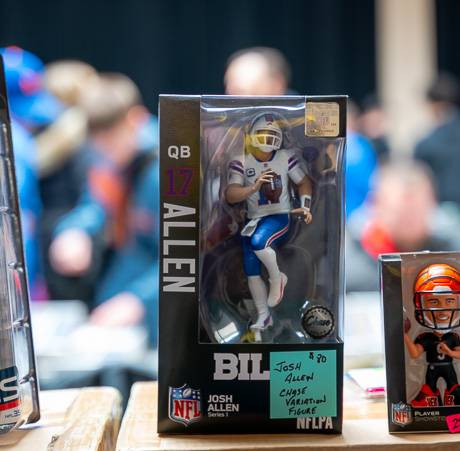 Image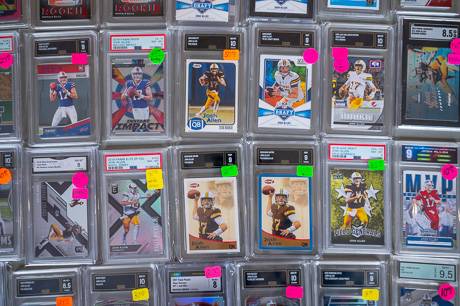 Image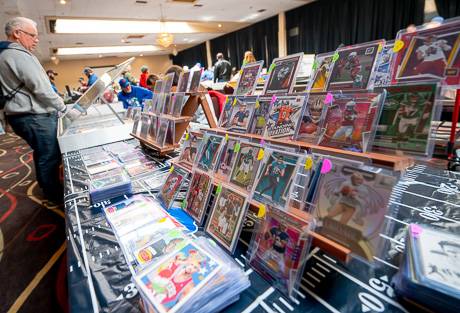 Image