Image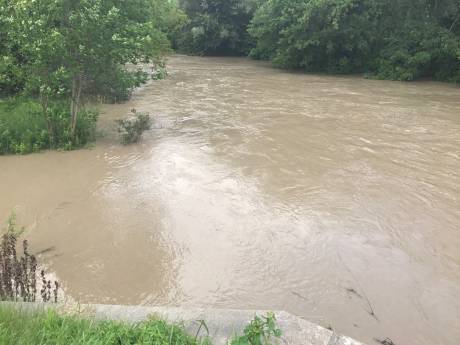 This photo of the nearly cresting Tonawanda Creek was taken about 20 minutes ago on Law Street by Howard from his cell phone.
The creek has been rising all day. The National Weather Service predicted earlier today that the Tonawanda would crest at 9.4 feet this afternnoon. Flood stage is considered to be 9 feet.
Tom Lichtenthal, assistant engineer for Town of Batavia, was also out at the Law Street bridge and reported that the water level now is 9.85 feet and it is expected to crest within the hour at 10.4 feet. Afterward, the waters will start to recede.
He said no major flooding problems are expected. 
But he said engineers are concerned about a large tree trunk that is floating, but lodged in the creek. They are concerned that it could wedge free and float downstream to where the River Street Bridge project is underway.
A natural gas main under the bridge has been lowered by three feet to accommodate summer construction, when rains this heavy are not typical. There's some worry that large floating debris -- like a big tree trunk -- could strike and damage the gas line. So a crew from National Fuel is on scene now, working to raise the gas line to where it normally would be, says Lichtenthal.
Impacted areas of flooding also include Kibbe Park and Walnut Street. Below are photos taken a few minutes ago at Kibbe Park. 
Image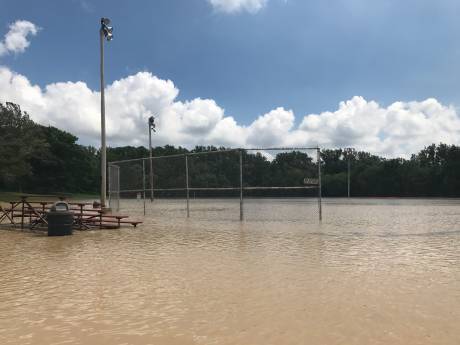 Image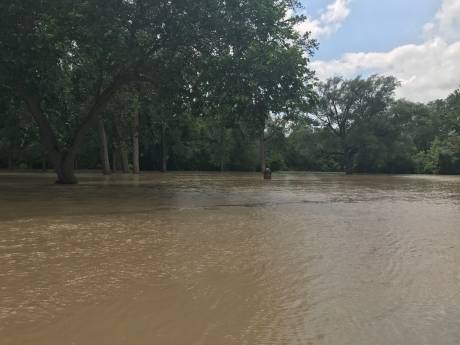 Image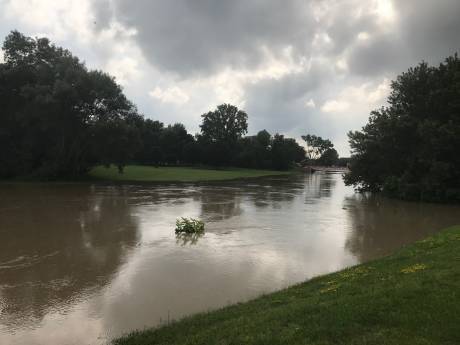 Image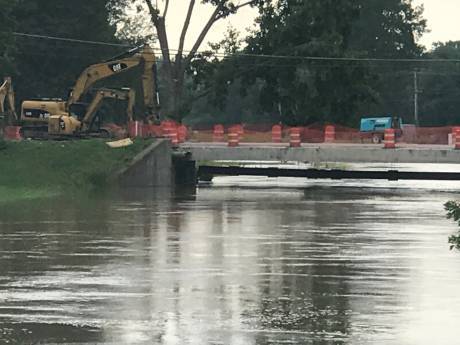 Image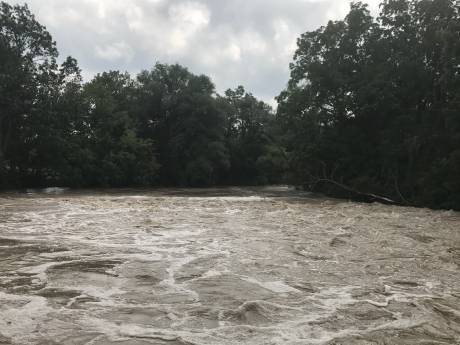 Three more pictures added -- River Street Bridge area and behind the courthouse.