November 19, 2011 - 9:01pm
Photos: HLOM Wonderland of Trees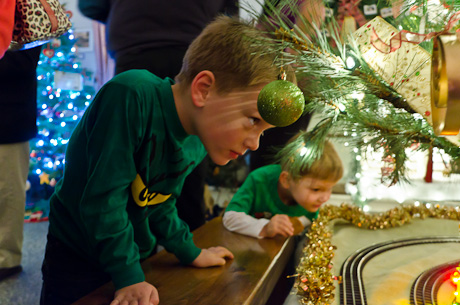 There are more trees this year, and more people showed up Friday for the Wonderland of Trees gala at the Holland Land Office Museum, according to Board President Bob Turk.
The display of trees decorated by local groups and businesses runs through Jan. 3, with a children's gala set for noon to 4 p.m. on Dec. 17.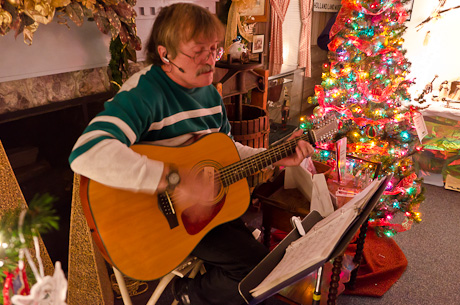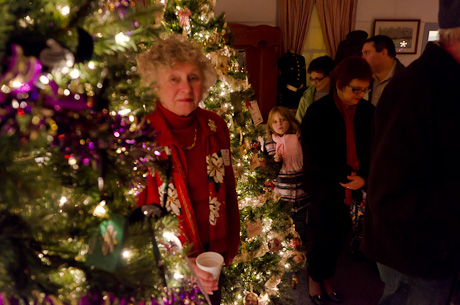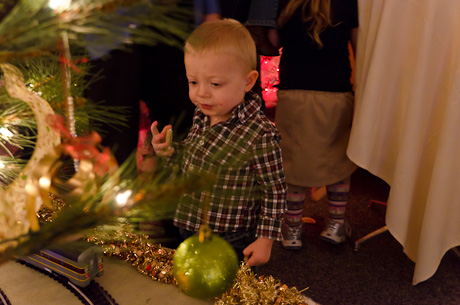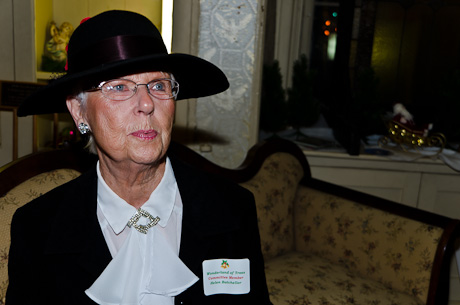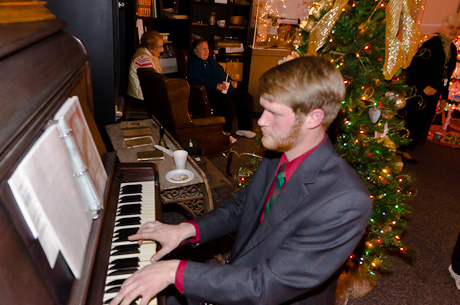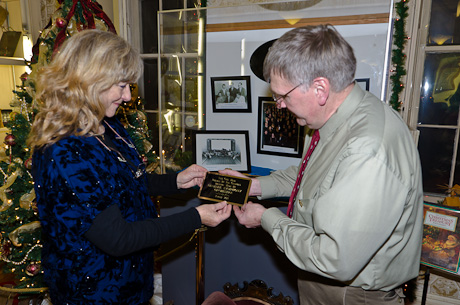 Ann Reid, representing the Genesee Symphony Orchestra, accepts a plaque to be placed on a new display of historical items and pictures donated to the Holland Land Office Museum commemorating the orchestra's long history in Genesee County.
November 21, 2011 - 11:02am
#1
Thank you Howard for posting these fantastic pictures from the Wonderland of Trees. A great time was had by all. The event runs thru to January 3rd, 2012.
November 21, 2011 - 4:19pm
#2
This looks like a fabulous, if slightly tardy, Halloween celebration. I'm sure a fine time was had by all.
November 21, 2011 - 5:00pm
#3
Lo these many years, I thought the Grinch was a fictional character!
Strange, one typically doesn't see lights, ornaments and big beautiful trees at a "Halloween celebration". Perhaps you've mistaken the HLOM with another venue.
For all who plan to visit the museum, you will clearly see a very fine display of some of the most beautiful trees under one roof. I was truly impressed. The Gala was a class act! Well thought out and executed. Bravo to all who participated and visited.