July 22, 2018 - 4:55pm
Alden 4-H member wins master showman award at fair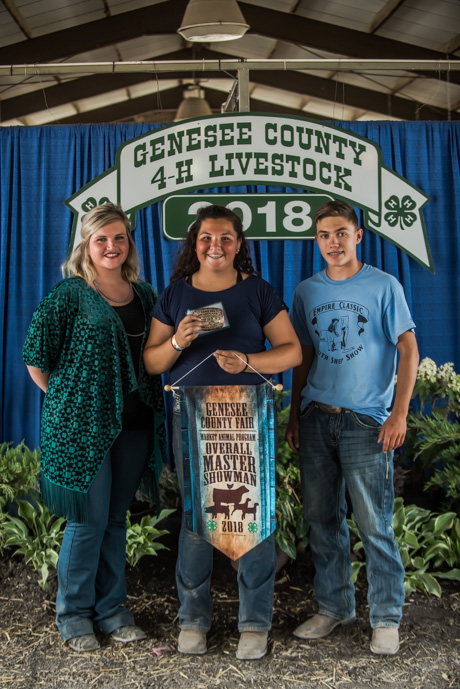 Shianne Foss, of Alden, won the 4-H Club's annual Overall Master Showman competition at the Genesee County Fair on Saturday.
The competition is among the six members who won their respective showmanship awards for their animals but in the master showman contest they must demonstrate their ability at handling four different animals -- in this case, goats, lambs, chickens, and beef steer -- as well as their knowledge of those animals.
Pictured with Foss are judge Kirby Dygert and the 2017 winner Ben Kron.