December 30, 2016 - 2:41pm
Batavia tops Notre Dame to take another Lions' title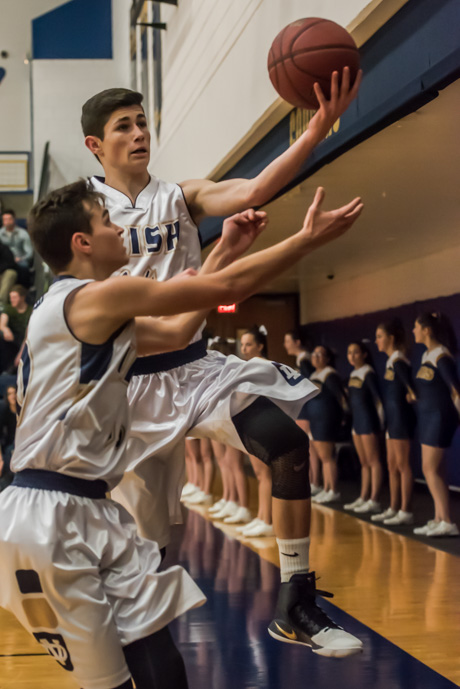 In a game that was never really close, the Batavia Blue Devils won the annual Lions Tournament at GCC, beating the Notre Dame Fighting Irish, 60-29.
Tee Sean Ayala scored 19, despite a cold hand in the first half. He hit four three-pointers over the course of the game.
Antwan Odom, the tournament MVP, scored 14. He hit three threes. 
It was another big game for Notre Dame's Ryan Moffat, who hit three threes on his way to 15 points.