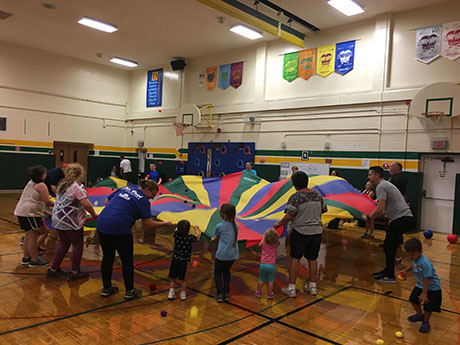 Families in Alexander have been participating in a special fitness program sponsored by the YMCA, UMMC, County Health Department, and the school district.
The sessions are on Wednesday nights from 6:15 to 7:45 at the school. They started Sept. 27.
"The goal is to keep people moving is the best way to describe the program," said Rob Walker, CEO of the GLOW YMCA.
Photos submitted by the YMCA.