November 26, 2016 - 6:13pm
Kathy Hochul makes annual shopping trip to Batavia, finds more vibrant downtown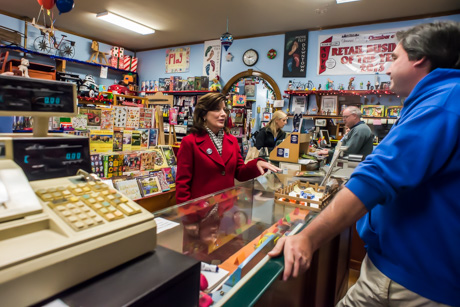 It's been five years since Lt. Gov. Kathy Hochul first came to Batavia for part of her Christmas shopping and she noted today while standing outside Valle Jewelers how much things have changed.
For the better.
"Five years ago you would see one person, maybe two, in a store and you would feel kind of bad because I know hard it was when my mom had a little business and nobody walked through the door," Hochul said. "It's a lonely feeling and I know how hard these people work."
Hochul owned a small shop in a WNY village at a time when most people were predicting decline for the area, but she stuck with it and that's one reason Hochul believes so strongly in supporting locally owned businesses.
"My connection with these people is that I feel that same entrepreneurial spirit (as her mother), true believers, people who never gave up in places like Batavia," Hochul said. "I come out and thank them for staying with it during the tough times and hopefully they're very successful now as people are starting to rediscover downtowns."
There are new retail shops in Downtown Batavia and in addition to visiting her favorites, Adam Miller Toy and Bicycle, Charles Men's Shop and Valle Jewelers, Hochul also stopped in at The Hidden Door/Pollyanna & Dot and Foxprowl Collectables.
Hochul remarked on the great diversity of businesses helping to anchor downtown as a more vibrant shopping destination and that's good for all the businesses.
"The downtown has really come alive again and it's satisfying for me to see," Hochul said.
Hochul was accompanied on her walk through downtown by City Manager Jason Molino, who shared information about the projects completed and underway that are transforming downtown, such as the planned brewery and restaurant incubator going into the former Newberry's building. Projects like those, and the new shoe store, a joint effort between Charles Men's Shop and p.w. minor, will only help draw more people to Batavia and to downtown, she said.
Hochul promised that the governor's office will continue to support programs that assist in local economic development, such as those that assisted in bringing new apartment units downtown and is helping with brownfield redevelopment and projects that will hopefully help the whole county's economy grow, such as STAMP -- Science and Technology Advanced Manufacturing Park.
"There's a direct correlation between a governor who has been paying attention to Upstate New York, and myself knowing it so well in the past five years, to where I really think we've made a difference," Hochul said.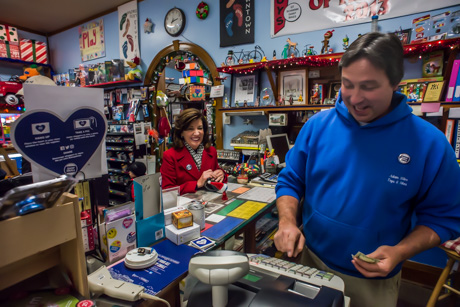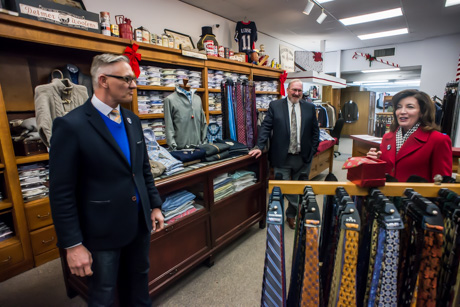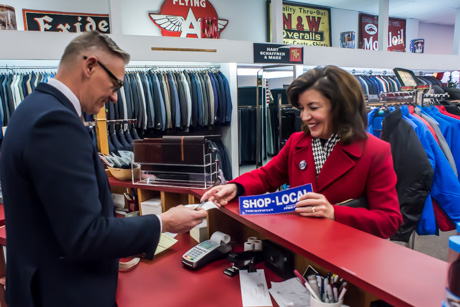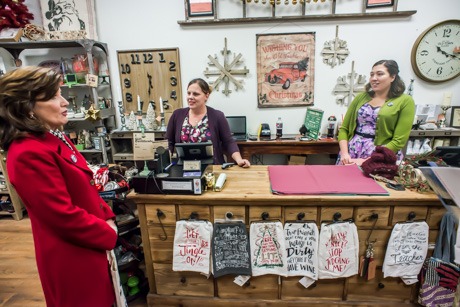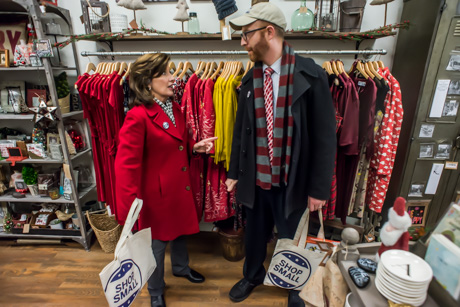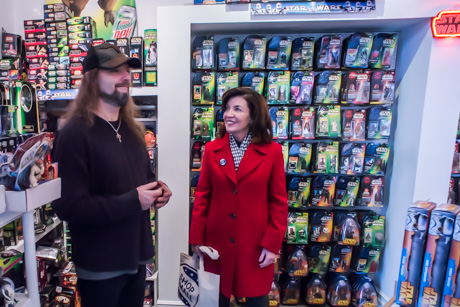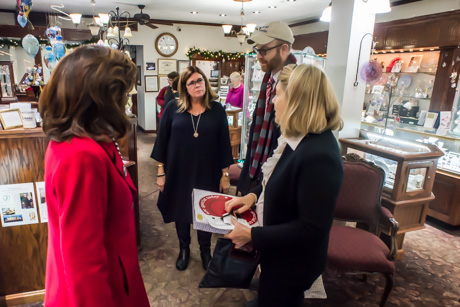 November 29, 2016 - 2:59pm
#1