December 27, 2022 - 7:52pm
Knights pick up opening round win in 41st Annual Lions Tournament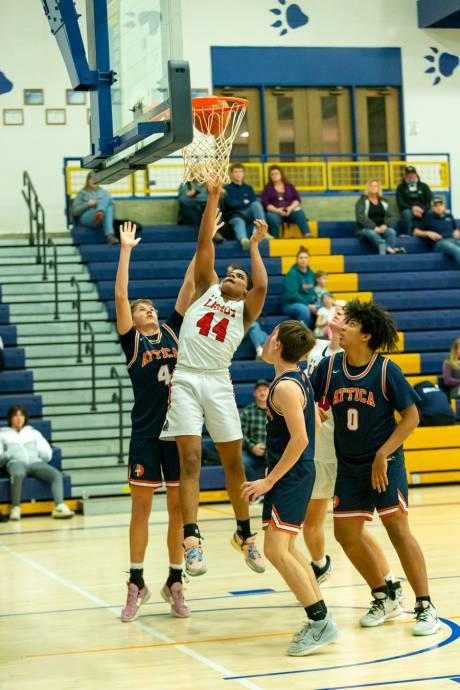 Merritt Holly, Jr., unloaded on Attica for 27 points on Tuesday evening in the opening game of the 2022 Lions Tournament at GCC to lead Le Roy to a 48-30 win over Attica.
Jean Agosto scored 12 points for the Oatkan Knights.
Cole Harding scored 18 points for the Blue Devils.
Other opening-round games today:
Elba vs. Oakfield-Alabama (started at 5:15 p.m.)
Medina vs. Notre Dame (started at 6:30 p.m.)
Roy-Hart vs. Batavia (starts at 8 p.m.)
On Thursday, the small school championship game is at 6:30 p.m. and the large school championship game is at 8 p.m.  Both games are being played at GCC.
To view or purchase photos, click here.
Photos by Steve Ognibene